Thailand Relaxes Foreign Trading and Exchange Regulations
The unprecedented and alarming imbalance between the Thai baht and foreign currencies forced the Ministry of Finance and the Bank of Thailand to ease the rules on capital outflows. This was to reduce the pressure on the Thai baht and the adaptive regulations were to become effective in November last year. The easing of the rules will also be to facilitate the restoration of export gains, the country's investment on foreign securities, outgoing transfers, and gold trading settlements in foreign currencies. Conversely, the range of acceptable additional documentation and verification for submission to commercial banks will be raised or increased from $50,000 to 200,000. The purpose is to expedite foreign exchange negotiations and make outgoing transfers easier, especially for businesses and businessmen.
Reforms
These have been noted at the Bank of Thailand in foreign exchange transactions since the effectivity of the new regulations last month, not last November. This was the result of the collaboration of the Bank of Thailand with the Chamber of Commerce, Thai commercial banks, foreign exchange enterprises and related entities in the review of as many as 80 rules, regulations and laws covering foreign exchange. The goal was to make business negotiations easier and faster while trimming transaction costs down. Now operational are rules, including the increase in the range of documents acceptable for submission online to commercial banks and these banks grant loans to businesses in Thai currency in proximate countries. These countries must be investors in infrastructure or other profitable industries to Thailand. Payments for goods and services may now also be made through international transfer networks and not only through banks as was customary. Leaders of other industries, particularly tourism and hospitality, have long clamored for legislation to prevent the increasing devaluation of the baht as it is turning tourists away. The currency fell from $32.96 to only $30.13 before the end of last year.
Other forthcoming reform policies include waiving the submission of financial statements before investing using foreign money and providing extraneous or detailed information in prescribed forms. Foreign exchange traders may also soon transact in foreign currencies using electronic means.
Relaxations of Foreign Trading and Exchange Regulations
The two-fold rationale of these liberalized regulations is to allow exporters to retain their revenues in foreign currencies outside Thailand for investing in foreign securities without need for Thai intermediaries, and make fund transfers in foreign currency easier. These relaxations are in the form of:
Repatriation of Foreign Exports Proceeds
Return of exporters' foreign proceeds at less than $200,000 per bill of lading without time limit. Records show that 2018 bill of lading at that range of amounts had an export value of more than $100 billion, which was over half of all of Thai exports;
Exporters' proceeds at more than $200,000 may use their revenues to replace foreign currency expenditures without the need to retrieve funds. They only need to register with the BOT and submit the documents required by commercial banks. BOT approval will not be necessary; and
Rules covering foreign currency deposits at onshore banks will be reorganized to make foreign currency management more flexible.

Thai authorities believe that these measures will reduce the costs of international fund transfers and control risks involved in foreign risks more effectively. BOT has also been coordinating with the Minister of Finance to increase the extent of export revenues that will not need to be repatriated to $1 billion per bill of lading within the three succeeding months.
Foreign Securities Investment
These relaxations will enable retail investors to invest as much as $200,000 a year in foreign securities without the need to do so through a Thai intermediary institution. In the past, they needed to comply with asset ownership criteria to make direct investments.
The Thai Securities and Exchange Commission will increase the overall investment limit for investors it regulates at $150 billion. This is believed to hasten the growing demand for foreign portfolio investment. The new measure will also enable investors to keep the assigned investment limit for a longer duration. This will, in turn, make investment planning and management more efficient.
Outgoing Fund Transfers
Those included in a positive list will be allowed a broader range of transfers. In the negative list are those with pending FX THB negotiations with foreign financial institutions.
Those investors who intend to move their business out of Thailand or send funds to relatives will not encounter limits. Those who wish to buy real property outside Thailand are limited to$50 million a year as it was in the past. But at present, the property title can be registered in the name of a family member. This relaxation measure is believed to encourage and enhance more migration and more children sent to study abroad.
Documentation will no longer be required for filing with commercial banks when transferring less than $200,000.
Gold trading settlements in foreign currency
These relaxations will allow Thai investors to do this with BOT-approved gold trading companies. In the past, this was possible only in the local Thai currency, the baht. But the change to relaxations will be to ease the pressure on the baht in gold negotiations. Investors will now be able to retain their foreign currency revenues from gold transactions in their foreign currency accounts without the need to convert their foreign currency into Thai baht in order to make future purchases.
Thai authorities believe that this particular relaxation will provide more options to investors (BOT, 2019). At the same time, the BOT is getting ready to approve trading in gold futures in foreign currencies in the succeeding phase of these relaxations.
Expected Changes: Qualified Investors
Before the introduction of the new regulations, only 11 types of investors were allowed to use foreign instruments directly. They were most institutional investors, high-net worth investors, and qualified investors or QI. QI are natural persons or entities with investments or deposits worth Thai baht 50 or more million. The expanded regulations will make QIs eligible to invest in a host of other transactions. These include OTC derivatives, universal life insurance, unit-linked life policies, and endowment life insurance. The new regulations will also waive or eliminate the restrictions previously imposed on countries where these QI may invest in.
Category: Business in Thailand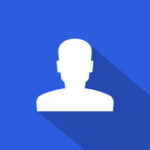 Siam Legal is an international law firm with experienced lawyers, attorneys, and solicitors both in Thailand law and international law. This Thailand law firm offers comprehensive legal services in Thailand to both local and foreign clients for Litigation such as civil & criminal cases, labor disputes, commercial cases, divorce, adoption, extradition, fraud, and drug cases. Other legal expertise of the law firm varied in cases involving corporate law such as company registration & Thailand BOI, family law, property law, and private investigation.