Category: Family Law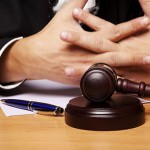 Under Thai law, a divorce can be affected by mutual consent or by the judgment of the Court. Divorces made by mutual consent must be in writing and certified by the signatures of at least two witnesses. The divorce statement must contain the terms of the divorce and file at the place where the marriage is registered. The couple must bring the signed divorce agreement, original marriage certificate, and government identification documents to the Amphur when filing the divorce.
If the divorce is through the court system, there must be grounds for the divorce action. The parties can file a petition for divorce and the petition must allege one of the grounds for divorce stated in Grounds for Divorce Section 1516 of the Thai Civil and Commercial Code.