Thai Labor Law: Legality of Non-Competition Contracts
A common feature in employment contracts, typically those of top-level executives, is the non-competition agreement. Such agreement normally requires that should the employment contract terminate, the employee is prohibited from engaging in a competing business for a fixed period of time. Specifically, a typical clause will define a certain period of time following the termination of employment in which it will be in effect, and it will usually state that the employee is prohibited from working for a company competing with the employer or from holding shares in a company that engages in a business competing with the employer. In Thailand, the courts have upheld the legality of non-competition agreements. Furthermore, in order for a non-competition agreement to be drafted in a way that is legal and effective, the following considerations must be taken into account.
The agreement should strictly be only a prohibition against engaging in business that competes with the employer for a limited period of time and should state clearly the types of businesses that fall within the prohibition. It must not be a prohibition that would completely prohibit the employee from earning a livelihood. Therefore, the employee must still be allowed to engage in a business or to work for companies that engage in a business that falls outside of the scope of the prohibition.
Normally, a non-competition agreement will state that if the employee violates the prohibition, then he or she will be liable to pay a fine to the employer, which represents the employer's damages due to the breach of contract. However, the actual amount of damages caused to the employer is exclusively within the discretion of the Labor Court.
It is legal to prohibit an employee from engaging in a competing business either "directly" or "indirectly." Furthermore, a non-competition agreement could state that the employee is prohibited from "being involved with", whether directly or indirectly, the development of products and services for a competing company which are the same as the products and services that the employee worked on during his or her time working for the employer.
If the non-competition agreement is integrated into the employment contract, it should be kept in mind that even should certain other clauses in the employment contract by deemed invalid, this would not affect the validity of any other provisions which are still valid. Therefore, assuming the non-competition agreement were valid, it would still be in effect even though other sections of the employment agreement were deemed invalid.
Thai labor law is complex. Foreign businesses that require assistance in drafting employment contracts and non-competition clauses are advised to consult with competent Thailand lawyers.
Category: Civil and Commercial Law, Litigation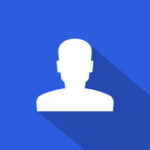 Siam Legal is an international law firm with experienced lawyers, attorneys, and solicitors both in Thailand law and international law. This Thailand law firm offers comprehensive legal services in Thailand to both local and foreign clients for Litigation such as civil & criminal cases, labor disputes, commercial cases, divorce, adoption, extradition, fraud, and drug cases. Other legal expertise of the law firm varied in cases involving corporate law such as company registration & Thailand BOI, family law, property law, and private investigation.