Regional Operating Headquarter in Relation to the BOI
The Regional Operating Headquarter is another economic instrument from Thai government, providing benefits to investors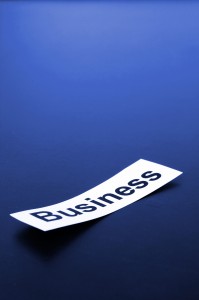 who established a regional headquarter in Thailand. Various benefits provided to the investors with the aims of attracting more investment in Thailand, both tax incentives and non-tax incentives.
The Revenue Department offers tax incentives, for instance, corporate income tax reduction, tax exemption for dividends, withholding tax exemption, personal tax income reduction, etc.
On the other hand, investors who also wish to be granted non-tax incentives are allowed to further apply directly to the Board of Investment (BOI). The eligible applicant must comply with the following conditions of BOI:
ROH must provide services to associated enterprises in foreign countries or its foreign branches in at least 3 countries.
ROH must have registered capital of at least 10 million baht.
ROH may be majority or wholly foreign-owned.
ROH must obtain operating licenses from relevant government agencies.
ROH must have business plan and scope of business as approved by the BOI as follows:
Organization administration and management business planning
Sourcing of raw materials, parts and finished products and other sourcing-related services
Research and Development activities that do not apply for investment promotion under activity 7.20 of the list of activities eligible for BOI promotion (Noted that R&D and training activities might be granted exemption of import duty on machinery once the project is approved by BOI.)
Technical Support
Marketing and sales promotion
Regional Human resources training and development
Business Advisory services e.g. financial management, marketing, accounting system etc.
Conducting investment feasibility studies and economic and investment analysis
Loan management
Other services as approved by the BOI on a case by case basis
The applicant who operates in the above-mentioned activities is eligible to gain non-tax incentives. Non-tax incentives which the applicants may gain from BOI after the promotion are such as permission to hold the 100% foreign ownership in Thai company, permission to own land by foreign investors, permission to bring in foreign experts and technicians and work permit and visa facilitation.