Non-Tax Privileges under the (BOI) Board of Investment in Thailand
When the applicant is informed of the writing approval notification by the office of Board of Investment, the applicant will be also be given the detailed conditions, privileges, and benefits from the Board of Investment in writing. Whether the promoted project is granted, the tax privileges or non-tax privileges or both depends on the type of business activities and the business location. In some case, the promoted company will be approved just only non-tax privileges, such as the permission to bring foreign expert to work on the promoted project, permission to own land and exemption on work permit and Thai visa rules.
With regard to the visa and work permits, the promoted company can support visa and work permits with no need to fulfill the Immigration and Labour department requirements. Normally, if a company is going to support a work permit application, the company is required to have at least 2 million baht registered capital along with 4 Thai employees named in Social Security Fund to support each work permit application. However, if the company is promoted by the BOI, it is exempted from such requirements. The promoted company can bring expat to Thailand for the reasons as follows:
For the purpose of studying investment opportunities or other actions that will provide any advantages to Thailand
For bringing foreign skill workers, experts or any technicians to work in the promoted company
Please bear in mind that before entering Thailand, the applicant should obtain 90 days non-immigrant B visa from any Royal Thai Embassy or Thai consulate outside the Kingdom of Thailand. When the applicant arrives in Thailand, the applicant should contact the One-Stop Service Center as soon as possible for the Visa and work permit approval in order to stay in Thailand legally.
Category: Business in Thailand, Company Law, Company Registration, Thailand BOI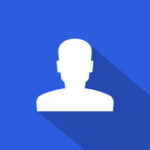 Siam Legal is an international law firm with experienced lawyers, attorneys, and solicitors both in Thailand law and international law. This Thailand law firm offers comprehensive legal services in Thailand to both local and foreign clients for Litigation such as civil & criminal cases, labor disputes, commercial cases, divorce, adoption, extradition, fraud, and drug cases. Other legal expertise of the law firm varied in cases involving corporate law such as company registration & Thailand BOI, family law, property law, and private investigation.