Domestic Violence Law in Thailand
Domestic violence is not only a crime, but a serious social problem that is inadequately addressed by normal civil and criminal laws. For example, in a case involving child abuse, criminal law would only allow for the imprisonment of the offending parent for assault, without any consideration for the effects to the overall family unit. Furthermore, redress for any wrongful acts in a civil proceeding would likely be useless in a case involving domestic violence committed by a parent. For that reason, Thailand promulgated the Domestic Violence Victim Protection Act of B.E. 2550 (2007) which not only protects the victims of domestic violence, but also seeks to punish and reform the offenders. The law allows lawsuits or prayers for redress to be filed directly to the Court in cases involving domestic violence. The Court is able to issue orders that may be specifically addressed to the situation of each particular case. A few important points of the law are as follows:
"Domestic violence" is defined broadly to include:
any act done either intentionally or in a manner likely to cause harm to body, mind, or health of a family member; or
coercion or exertion of immoral influence over a family member in order for him or her to commit an act, yield to an act, or to refrain from act.
Acts committed through negligence are specifically exempted.
The maximum penalty for committing an act of domestic violence is up to six months imprisonment or a six thousand baht fine or both, excluding "relief money" that a Court may order an offender to pay to the victim.
If the Court finds the offender to be guilty of committing domestic violence, instead of punishing the offender, the Court may "apply certain measures of reformation, treatment or correction to him, may direct him to pay an amount of relief money, carry out community service or refrain from the acts giving rise to domestic violence, or may place him under a peace bond, subject to the procedure and period of time determined by the court."
The law defines domestic violence as a "compoundable offense." In other words, the offender and victim are able to compromise and agreement to terms, rather than to go to trial. Therefore, such a procedure is similar to a compromise between the parties in civil litigation. In this case, the Court or inquirer must record the terms of the agreement before endorsing it and furthermore, any measures of reformation, treatment or correction to be applied to the offender shall be conditions governing the agreement. The Court on inquirer is to take into consideration the opinions of the victim or any family members involved.
Domestic violence law in Thailand is quite complex. If you are the victim of domestic violence in Thailand, it is urged that you seek the advice of competent legal counsel.
Category: Civil and Commercial Law, Criminal Law, Litigation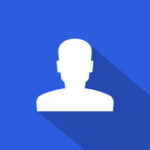 Siam Legal is an international law firm with experienced lawyers, attorneys, and solicitors both in Thailand law and international law. This Thailand law firm offers comprehensive legal services in Thailand to both local and foreign clients for Litigation such as civil & criminal cases, labor disputes, commercial cases, divorce, adoption, extradition, fraud, and drug cases. Other legal expertise of the law firm varied in cases involving corporate law such as company registration & Thailand BOI, family law, property law, and private investigation.