Developing a Luxury Hotel for Rent in Thailand
Thai law does not require condominium projects to be registered under the Condominium Act of 1979 and accordingly a popular type of development that is found in the tourist resort areas of Thailand is the unregistered condominium, which is usually marketed as luxury hotels. Typically, the investors who purchase units in such projects do not do so for personal residence, but wish to collect rent from short-term leases of the units. Property developers that are intending to operate such a project must pay close attention to the legal aspects. Since such a project is not registered under the condominium law, title deeds for ownership of the units will not be issued and furthermore, co-owners will not be covered under the consumer protection clauses of the Condominium Act. In order to make co-owners feel safe investing in such a project, the property developer must clearly define the contractual rights granted to the co-owner and closely follow corporate law formalities as follows:
Since the Condominium Act does not apply to such developments, the rights and duties of the co-owners of the units and the property developer, including their relationship with one another will be governed entirely by the terms of a contract, except as explained in the next point. In this case, the contract between the property developer and the co-owners will most likely have to take the form of a long-term lease contract. Thai law fixes the duration of a lease to 30 years, although this obstacle may be addressed by a contractual promise to indefinitely extend the lease term.
The property developer should strongly consider registering a separate limited company in order to own the luxury hotel project. In this case, the relationship between the parties, including their rights and duties are governed by their contractual agreement, including the requirements and formalities of corporate law. In this case, each co-owner would also be shareholders in the company. Initially, the board of directors may consist of persons appointed by the property developer, which is thereafter replaced by directors elected from the co-owners. With this kind of setup, it is much more important for corporate law formalities to be followed in the interests of protecting the rights of the co-owners. For example, an actual auditor should be appointed and general meetings should be regularly held.
The luxury hotel for rent development offers a great vehicle for investment in Thailand. Furthermore, in such a case it is more appropriate for such projects to not be registered as condominium units since the investors are not interested in personal residence but strictly in renting out their units to short-term visitors. Property developers interested in such a project are advised to consult with competent Thailand lawyers before proceeding.
Category: Business in Thailand, Company Law, Company Registration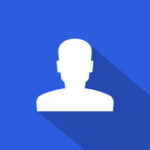 Siam Legal is an international law firm with experienced lawyers, attorneys, and solicitors both in Thailand law and international law. This Thailand law firm offers comprehensive legal services in Thailand to both local and foreign clients for Litigation such as civil & criminal cases, labor disputes, commercial cases, divorce, adoption, extradition, fraud, and drug cases. Other legal expertise of the law firm varied in cases involving corporate law such as company registration & Thailand BOI, family law, property law, and private investigation.