Acquiring Land with a Foreign Spouse
The primary concern behind Thai government regulations related to the acquisition of land by a Thai national married to a foreign spouse is the issue of nominee landownership. Under the Land Code of Thailand, the act of a Thai national owning land as an agent of a foreigner, which is to say, for the benefit of a foreigner, is considered a criminal violation. Literature published by the Land Department offers guidelines of the legal consideration given by Land Officers to situations where it is discovered that a Thai spouse is owning land as a nominee for his or her foreign spouse. One common example would be the situation where a Thai woman registers ownership of land without disclosing that she is married to a foreign spouse. According to the Land Department:
The Thai spouse purchases land and falsely declares that she is single. Specifically, she does not disclose that she is married to a foreign spouse. Therefore, since the Thai spouse is unable to verify that the source of funds used to purchase the land (while married to a foreign spouse) is her own separate property, it must be legally presumed that the funds are marital property according to Section 1474 of the Civil and Commercial Code. If the funds are considered marital property, then the foreign spouse has the status of being a co-owner of the land.
The foreign spouse has acquired land in violation of Section 86 of the Land Code and may be punished according to Section 111 of the Land Code.
The Thai spouse is holding land as an agent of a foreigner in violation of Section 96 of the Land Code and may be punished according to Section 111 of the Land Code. Furthermore, the Thai spouse is also guilty of declaring a falsehood to a government officer and causing a government officer to enter false information into an official document according to Sections 137 and 267 of the Criminal Code. The land must be disposed of within the time designated by the Director-General of the Land Department according to Sections 94 and 96 of the Land Code.
However, where it appears that the Thai spouse has already transferred ownership of the property to her mother, then it would be considered that the land has already been disposed of. In this case, the Land Department would then file a complaint with investigators to prosecute the Thai spouse for wrongdoing according to Section 113 of the Land Code, Sections 137 and 267 of the Criminal Code. Furthermore a prosecution would also be proceeded against the foreign spouse according to Section 111 of the Land Code.
Thai law relating to foreign investment in land is complex and often involves criminal penalties. Therefore, foreigners who may be married to a Thai spouse and are interested in investing in land are advised to consult with competent legal counsel before proceeding.
Category: Civil and Commercial Law, Criminal Law, Property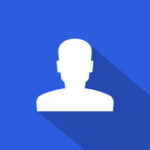 Siam Legal is an international law firm with experienced lawyers, attorneys, and solicitors both in Thailand law and international law. This Thailand law firm offers comprehensive legal services in Thailand to both local and foreign clients for Litigation such as civil & criminal cases, labor disputes, commercial cases, divorce, adoption, extradition, fraud, and drug cases. Other legal expertise of the law firm varied in cases involving corporate law such as company registration & Thailand BOI, family law, property law, and private investigation.