Abandonment of Business: An Overview
Once the business is incorporated, the company has many duties as a juristic person, business entity, to be followed. Those duties are specified in the Thailand Civil and Commercial Code. One of the most important duties is submitting a financial statement, a balance-sheet, every year. As read in article 1196 of TCCC "A balance-sheet must be made at least once every twelve months, at the end of such twelve months as constitute the financial year of the company…" Moreover, this financial statement has to be audited by a qualified auditor, as specified in article 1197 "The balance-sheet must be examined by one or more auditors and submitted for adoption to a general meeting within four months after its date…".
The financial statement shall reveal a summary of the assets and liabilities of the company and a profit and loss account (article 1196 of TCCC). Finally, submitting a financial statement every year can prove that the Thai company is an active one.
In case the company fails to do so or failure to submit the yearly financial statement, in the first year the officer might forgive such lapses. The frustration is in the third year of not following its duty. The officer might consider the business as an inactive one. Therefore, the officer might strike the company's name off the record and categorized it as an abandoned business. In other words, if the company fails to submit the financial statement three years in a row, there is a chance that the officer might consider the company as abandonment.
If such a case is to happen and if the investor is still interested in operating or continue with an active business, the only thing that can be done through the abandon-existing-business is to request the court to restore to its position. After the court has issued an order to restore the company, the company shall, then, be deemed to have continued. Moreover, the other option for the investor to consider is to incorporate a new business. Nonetheless, the name of the company has to be new and should not be using the same name as the abandoned company.
If you have a question related to restoring an abandoned company in Thailand, please feel free to contact us.
Category: Business in Thailand, Company Law, Company Registration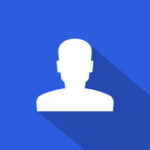 Siam Legal is an international law firm with experienced lawyers, attorneys, and solicitors both in Thailand law and international law. This Thailand law firm offers comprehensive legal services in Thailand to both local and foreign clients for Litigation such as civil & criminal cases, labor disputes, commercial cases, divorce, adoption, extradition, fraud, and drug cases. Other legal expertise of the law firm varied in cases involving corporate law such as company registration & Thailand BOI, family law, property law, and private investigation.