BASIC RULES: Purchasing Condominium Units in Thailand
Since foreign nationals cannot acquire land in Thailand most are confined to the option of purchasing condominium units.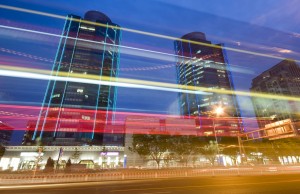 The New Thailand Condominium Act of 2008 (B. E. 2522) provides for the guidelines and the regulations that covers all matters pertinent to condominiums, initially from Registration of a Condominium Project, Ownership of a Condo Unit, about the Unit Title Deed, matters on Registration of Rights and Juristic Acts, rules on Juristic Condominium, Revocation of Condominium, Fees and Expenses and the Penalties in cases of violation of this Code.
The primary rule to be considered is that in the distribution of ownership over the condominium building, 51% must be owned by Thai nationals making foreign ownership limited to 49% only.
Other than the ownership ratio limitation, the foreigner buyer must show proof that the funds used to acquire the property is sourced from overseas. How can this be validly done? The foreigner should have two bank accounts, one from overseas and the other one in Thailand. The money to be used should remain in such foreign currency, the bank shall then issue a certificate that it indeed the money is transferred from a bank overseas and that the purpose of the transfer of money is to purchase the condominium unit. This certificate is commonly known as a Foreign Exchange Transaction Slip which must be presented at the Land Office on the day of transfer of ownership.
Therefore, in purchasing a condominium unit the interested buyer should make sure that it has complied with the ownership ratio and obtain the certificate from a local bank.
Category: Condominium, Property, Villa