The USCIS and US K1 Visa Application in Thailand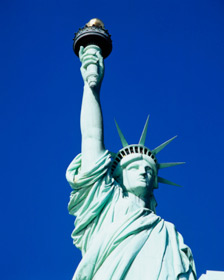 When you and your American fiance decide to apply for a K1 fiance visa you will be interacting with U.S. Citizenship and Immigration Services (USCIS) and the U.S. Embassy in Bangkok. While the Embassy will actually grant your K1 visa, the USCIS is important too. Although there is currently a USCIS field office in Bangkok, it may close soon. The USCIS office in Bangkok does not accept K1 fiance petitions.
Your American fiance will begin the K1 visa application process by filing a petition with the USCIS in the U.S.
Your K1 visa application begins with the USCIS
To begin the K1 visa application process, your fiance must submit a petition to USCIS. While the USCIS cannot grant your K1 visa, if your fiance's petition is not approved by the USCIS, you will not be able to apply for a K1 visa at the Embassy. It may seem strange to have to submit documents to two different government departments, but this is the required procedure. Because the K1 visa will allow you to apply for permanent residence in the U.S., the USCIS, as a part of its immigration services, will review your fiance's petition. Because you are a Thai citizen, your visa will be processed by the Embassy in Bangkok. Both government departments work together to approve your move to the U.S.
The USCIS will make sure that your U.S. fiance is eligible to sponsor you for a K1 visa. The USCIS will also collect information about any crimes your fiance may have committed. The USCIS will share information about your fiance's criminal history with the Embassy and you will be told about it during your visa interview. The USCIS will also determine whether your fiance used an international marriage broker to meet you. Marriage brokers are required to follow certain procedures when they introduce Americans to foreigners interested in dating and marriage. These procedures include giving you information about your rights and about the American they introduce you to in Thai. While it can be frustrating to wait for USCIS to approve the petition, part of the USCIS job is to make sure that people do not ask for K1 visas for human trafficking or abuse.
Once your fiance files the petition with the USCIS and gets a receipt, you can follow the petition's progress online at https://egov.uscis.gov/cris/Dashboard/CaseStatus.do Just enter the receipt number. You can even make an account and get an email message when the petition is approved. You can also look up average processing times for the fiance (I-129F) petition at the USCIS office where your petition is.
Your K1 visa application process will only go forward after USCIS approves your fiance's petition and forwards the information to the U.S. Embassy in Bangkok.
Once you use your K1 visa to get married in the U.S., you can apply to the USCIS for permanent residence (green card) and, eventually, citizenship.
Category: US Fiancee Visa, US Immigration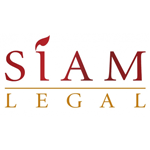 Siam Legal is a full service law firm but it has an extensive range of immigration, corporate, and real estate experience accessible to clients both domestically and internationally. It has offices strategically located throughout the major cities in Thailand including Chiang Mai, Pattaya, Hua Hin, Samui and Phuket along with international representative offices in Australia, London and Las Vegas.