New Information from USCIS in 2012
While there have not been any major changes to immigration law in 2012 so far, a number of references have been updated and some new initiatives have been announced. On January 12, 2012 the US Citizenship and Immigration Services (USCIS) updated the list of schools approved by the Student and Exchange Visitor Program (SEVP).
Only SEVP approved schools can sponsor foreign students for an F or M study visa. The list of approved schools is available at http://www.ice.gov/sevis/students/  If you are interested in studying in the US, you can review the list of SEVP approved schools to determine whether the school you are interested in is listed before you contact a school to apply.
On January 19, 2012 the White House instructed the State Department, Embassies and Consulates to interview at least 80% of non-immigrant visa applicants within 3 weeks of application. The requirement should take into account the consular needs of US citizens, which could cause delays in emergencies or other special situations. Currently, the Embassy in Bangkok and the Consulate in Chiang Mai seem to meet this requirement.
Also on January 19, 2012 the US State Department announced that it will be working  with the Department of Homeland Security (DHS) on improving and speeding up the visa process for certain categories of travelers by waiving the requirement for a visa interview. More information is available in the article titled "US Non-Immigrant Visa Pilot Program" on this blog.
On January 26, 2012 the US Department of Health and Human Servics (HHS) updated the federal poverty guidelines for 2012. These are usually relevant if you are applying for a based visa, such as a spouse or fiance visa. The new poverty guidelines can be found at http://aspe.hhs.gov/poverty/12poverty.shtml If your US sponsor has to file Form I-864 Affidavit of Support he or she will need to show that your household has an annual income or a combination of income and assets of at least 125% of the poverty line. If you are a family of 2 that will live in the continental US, the required income is at least $18,912.50.
A February 1, 2012 teleconference with USCIS Service Center representatives discussed the processing of immigrant and non-immigrant petitions for visas and how embassies and consulates are notified of approved petitions. Once a petition for an immigrant visa or a K1 fiance visa is approved by USCIS it is forwarded to the National Visa Center (NVC). The USCIS representatives said that this can take 10-14 days. After the NVC receives the approved petition the information is entered in the consular database and, for applicants from Thailand, forwarded to the Embassy in Bangkok for the visa interview.
The USCIS representatives also clarified that you must pay the fee with the I-864 Affidavit of Support for each Form I-864 that you submit unless you are a US citizen with petitions for your spouse and child or children at the NVC at the same time. Thus, if you will be applying for visas for a foreign born spouse and child, it is a good idea to submit the applications together.
Category: US Immigration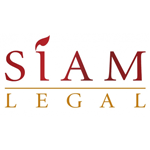 Siam Legal is a full service law firm but it has an extensive range of immigration, corporate, and real estate experience accessible to clients both domestically and internationally. It has offices strategically located throughout the major cities in Thailand including Chiang Mai, Pattaya, Hua Hin, Samui and Phuket along with international representative offices in Australia, London and Las Vegas.