IR-1 Visa Requirements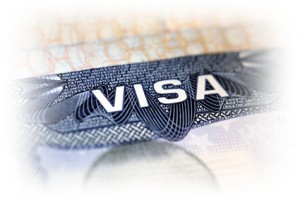 The IR-1 visa application process allows an American citizen to sponsor their foreign born spouse for permanent residency.  If you and your spouse have been married for more than 2 years, you can apply for a IR-1 visa.
Your spouse becomes a permanent resident automatically after entering the US. If your spouse is a Thai citizen or if you got married in Thailand, your spouse will apply for the IR-1 visa from Thailand.  The application process takes approximately six months to a year from start to finish.  Once the visa is approved, your spouse can enter the United States and is free to work or study.  The green card will arrive in the mail after a few months.
You must be a U.S. citizen and at least 18 years of age to sponsor your spouse for an IR-1 visa.  Your spouse will be ineligible for any type of visa if they have ever lied on an immigration application, if they have a serious criminal record, or if they have a severe communicable disease.  In some cases there may be a visa waiver to allow your spouse to obtain a visa even with an ineligibility.
To show that your Thai spouse will not require welfare once they arrive in the United States, you must demonstrate that your annual household income is at least 125% of the poverty line. If you are member of the U.S. Armed Forces on active duty, the requirement is that your income be 100% of the poverty line.  For detailed information on the income requirement, please see http://www.uscis.gov/files/form/i-864p.pdf. If you make less than required, you can make up the income difference by demonstrating assets that are at least 5 times the difference between the income required and your annual income.
Step 1: Filing an I-130 Petition
To start the IR-1 visa application process, fill out and submit Form I-130, which is also known as a "Petition for an Alien Relative."  Send the I-130 petition and supporting documents to the U.S. Citizenship and Immigration Services (USCIS) Lockbox in Chicago for processing. Or if you are living in Thailand, you may file the I-130 at the USCIS with the U.S. Embassy in Bangkok. Make sure you keep copies of all the documents you send with the I-130 because you will need them later in the visa application process.  When USCIS receives your I-130 they will send you Form I-797 confirming that they are processing your petition.
Step 2: Processing at the National Visa Center
Once USCIS  approves your I-130 petition it will be forwarded to the National Visa Center (NVC) for further processing.  The NVC will send you an instruction packet with visa application forms.  Follow the instructions carefully.  You will have to file a Form I-864 Affidavit of Support to prove that your spouse will not need government support.
Step 3: Medical Exam and Interview
When your application is complete, the NVC will schedule an interview at the U.S. Embassy in Bangkok.  Before the interview the visa applicant must complete a medical examination, which can be conducted at designated locations in Bangkok and Chiang Mai.
The last step in the IR-1 visa application process is an interview with a visa officer at the US Embassy in Bangkok.  The visa officer will review the documentation, ensure that your spouse is eligible for a visa, and attempt to confirm that the marriage is sincere.  If the visa is approved, it should be available about two business days after the interview.
Category: US Immigration, US Spouse Visa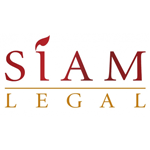 Siam Legal is a full service law firm but it has an extensive range of immigration, corporate, and real estate experience accessible to clients both domestically and internationally. It has offices strategically located throughout the major cities in Thailand including Chiang Mai, Pattaya, Hua Hin, Samui and Phuket along with international representative offices in Australia, London and Las Vegas.