Fiancee Visa in Thailand
Thai citizens with US citizen fiances will generally need a K1 visa to travel to the US. The K1 visa is sometimes called the "fiance visa." It allows a US citizen to sponsor their Thai fiance for a visa so that they can marry in the US.
Once the visa has been awarded, you have six months to enter the US.   You then have 90 days from arrival to get married or you will have to leave the US. After that the K1 visa will expire. Only US citizens can sponsor their fiance for a K1 visa.  If your fiance is not a US citizen you are not eligible for a K1 visa. Both you and your fiance must be free to marry.  If either of you have ever been married, you must show that you are eligible to remarry with official documents showing divorce or the death of any previous spouse.
Unless religious tradition prohibits you and your fiance from meeting before marriage, you must be able to show that you met face to face within the last two years.
Your also may be ineligible for a K1 visa for a number of reasons, including reasons related to your medical, criminal or immigration history. There may be a waiver available in some cases. In other cases, you may never be allowed to enter the US.
If your US citizen fiance has already applied for two K1 visas or have had a K1 visa granted in the past two years, you will need special permission to apply again, which will be denied if your American fiance has been convicted of a violent crime.
In order to ensure that you will not require government assistance to live in the United States, you must demonstrate that your annual household income is at least 100% of the poverty line.  If you make less than required, you can make up the income difference by demonstrating assets that are at least 5 times the difference between the income required and your annual income.
The US citizen starts the K1 visa application process by filing a petition (Form I-129F) with USCIS (US Citizenship and Immigration Services). The USCIS tries to process the petitions within 5 months, but may take longer or shorter. If the petition is approved, the K1 visa application is forwarded to the US Embassy in Bangkok which takes about a month.
When the Embassy receives the K1 visa application they will send you a list of required documents and application forms.  At this point in the process there is about two months to go.
The Embassy's job is to detect fraudulent visa applications.  You must submit enough proof of your relationship to convince the embassy that your marriage plans are legitimate.  After you assemble and submit the required documents, the Embassy will schedule an interview with you.  Before the interview you must have a medical examination at an approved location in Bangkok and Chiang Mai.  You may be required to undergo additional vaccinations.
At the interview, the visa officer will review your documentation, make sure there is no reason you are inadmissible to the US, and attempt to confirm that your relationship is sincere.  If your K1 visa is approved, it should be available about two business days after the interview.
Category: US Fiancee Visa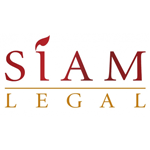 Siam Legal is a full service law firm but it has an extensive range of immigration, corporate, and real estate experience accessible to clients both domestically and internationally. It has offices strategically located throughout the major cities in Thailand including Chiang Mai, Pattaya, Hua Hin, Samui and Phuket along with international representative offices in Australia, London and Las Vegas.