Bringing a Thai Child to United States
Are you planning to take your child to the US?
A US Citizen who became a stepparent, fiance of a Thai citizen, adopted parent, or an extended family member of a Thai child can also bring his/her child with him/her to the United States using various US visa types for children.
K1 with the derivative K2 visa for children
K2 visa is a derivative visa of K1 visa or known as the fiancée visa. This type of derivative visa will only be granted if the K1 visa that serves as the primary visa has been approved. However, your child can only be eligible for a K2 visa if he or she is unmarried and under 21 years of age.
K3 with the derivative K4 visa for children
If your Thai spouse has applied for a K3 visa, her child is also entitled for a K4 visa. Therefore, unmarried children of a Thai spouse who has applied for a K3 visa are eligible for a K4 visa. Note that a child of a US citizen petitioner is not eligible for a K4 visa unless that child is also a derivative child of an eligible K3 visa spouse.
Tourist Visa for your Children
If you are planning to take your child simply for a short visit to the US, you have to acquire for him or her a US tourist visa. Or if you are planning to take him or her in the US to study, a student visa is the appropriate one for him or her.
You can coordinate with a US immigration consultant in Thailand since all of these depend on many factors such as the age of the child and your relation to the child.
Category: K Visas, US Tourist Visa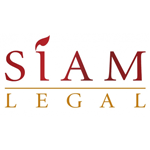 Siam Legal is a full service law firm but it has an extensive range of immigration, corporate, and real estate experience accessible to clients both domestically and internationally. It has offices strategically located throughout the major cities in Thailand including Chiang Mai, Pattaya, Hua Hin, Samui and Phuket along with international representative offices in Australia, London and Las Vegas.