Bringing a Thai Child to the US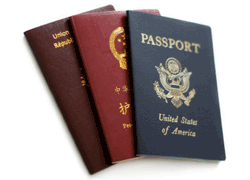 There are many reasons you may wish to bring a Thai child with you to the U.S. If you are a U.S. citizen you may be the child's adopted parent, step parent, parent's fiance, extended family member, or just a friend of the family.
You may wish to bring the child with you to immigrate, to study, or merely to visit. No matter what your reason is, the Thai child will need to have a Thai passport and a visa to enter the U.S. There are a number of visa options for a child to visit the US. These could range from an American citizen born abroad, which means the child does not need a visa to the US as your child will have a US passport. If it is the child of your Thai fiancee or Thai wife you need to speak to a US immigration lawyer in Thailand about your options with regards to the child. Questions would arise as to the purpose of the visit and permission from the biological parent if they are travelling without them.
If it is immigration then you need to look at your wifes K1 Fiancee Visa or K3 Spouse Visa as the child or children would need a K2 Visa for the US. If it is just a simply visit then only a US Tourist Visa would be needed. Again, check with a US immigration lawyer in Thailand as all of this depends on many factors such as the age of the child and your relation to the child.
Category: US Immigration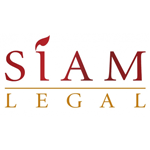 Siam Legal is a full service law firm but it has an extensive range of immigration, corporate, and real estate experience accessible to clients both domestically and internationally. It has offices strategically located throughout the major cities in Thailand including Chiang Mai, Pattaya, Hua Hin, Samui and Phuket along with international representative offices in Australia, London and Las Vegas.