Your Guide to K-1 Visa in Thailand: The Eligibility and Application Checklist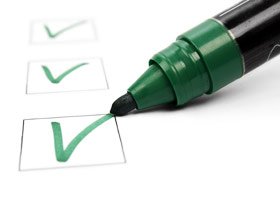 It is a given fact anyone can aspire for a United States Visa. Yet, it is also a must know that every applicant, as the case may be, are not eligible for the type of visa they are applying because of one reason or another, be it documentary in nature or character wise, denial for such visa is always possible.
Applying for a US Visa is as simple as file the application and wait if the immigration officer would agree that you are eligible to be issued with a visa otherwise you will have to reapply sometime in the future after being denied.
So would this mean that because your application could become a "hit and miss" case, you can simply Google the eligibility requirements, comply them and submit?
The answer for that question is a simple "no". Remember, you will be spending hard-earned money not on the filing of the application alone but also with the gathering of pertinent documents. More than that, you are also investing your precious time for it so if you are to apply or sponsor a visa for someone then you have to make sure that you are doing the right procedure with the right documents for the right visa which is applicable to you or the one you are petitioning.
Petitioning someone for a K-1 Visa for your Thai fiancé(e) is no exception.
Eligibility
First stop, you have to check if you or the one you are petitioning is eligible for a K-1 Visa:
As the petitioner, are you an American Citizen?
Do both of you, your fiancé(e) and yourself, in full intention to marry each other within 90-days after her arrival in the United States?
Are both of you free to marry one another?

If you have been married once, do you have the necessary document/s to support your claim of legal termination of your previous marriage/s?

✔ Divorce Certificate
✔ Death Certificate
✔ Certificate of Annulment of Marriage

Have you ever met in person at least once within two (2) years before you will apply for a petition for a K-1 Visa for your fiancé(e)? If you have not, can you support your claim that you will be in violation of a strict customary/cultural tradition or can cause a great degree of hardship in your part if you do?
Documentation (For your Thai fiancé(e) to fulfill)
The documents that you and your fiancé(e) will present play a huge role in increasing the possibility of your petition to be granted. You have to note that these documents should be authentic and should bear truthful data or information as these will be presented during visa interview at the U.S. Embassy in Bangkok.
Did she completed the Form DS-160 (Online Nonimmigrant Visa Application)?
Does she possess a valid passport with a minimum six (6) months validity beyond her intended period of stay in the United States?
Does she possess copies of divorce or death certificates (whichever shall apply) to certify that her (or your) previous marriage/s is/are legally terminated?
Aside from Thailand, have she ever lived in other countries for more than six (6) months starting on the period when she turned sixteen (16) years old? If she did, does she have in her possession police certificates to prove that she is of good character?
Has she undergone a medical examination at a designated medical facility and medical practitioner in Thailand?
Does she have in her possession an evidence of your capacity to support her (Form I-134 may be requested).
Does she have two (2) 2×2-sized photos which are in accordance to the prescribed format?
Does she have evidences of truthful relationship between the two of you?
Have she paid the applicable fees?
For the application process, do both of you understand the process in filing the application?
Closing
Reflecting on the checklist above, you may conclude that you are in the position and knowhow to just file the petition yourself and that your Thai fiancé(e) is also on equal terms in filing her end in Thailand.
However, obtaining, filing up and completing the right documents can be very tedious and confusing especially the forms on which you are supposed to download from the USCIS (Can you differentiate Form I-134 with that of Form I-864?).
Rather than to gamble on your "acquired knowledge" on the procedure as well as on the required documents, it is highly advisable for you to enlist the services of an immigration consultant for proper guidance.
This immigration consultant can provide you and your fiancé(e) with ample information on what you are supposed to do and what you should not, what you are supposed to fill up and what you are supposed to obtain and submit. Furthermore, your immigration consultant can also orient you what type of questions should you expect during interview so that when the time comes, everyone is well prepared.
Do not worry on your added expenses if you are to hire an immigration consultant as he is there to increase the chances of your K-1 petition to be granted.
Category: US Fiancee Visa, US Immigration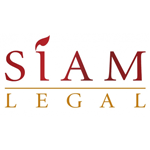 Siam Legal is a full service law firm but it has an extensive range of immigration, corporate, and real estate experience accessible to clients both domestically and internationally. It has offices strategically located throughout the major cities in Thailand including Chiang Mai, Pattaya, Hua Hin, Samui and Phuket along with international representative offices in Australia, London and Las Vegas.