US Visas for Cohabiting Partners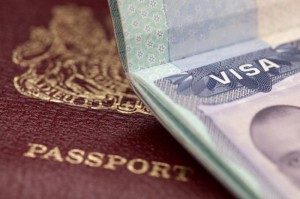 While US immigration law does not in general allow couples who are not legally married, there are still options available for couples to travel together. In 2011, the US government amended the instruction manual for visa officers to state that the B2 tourist visa is appropriate for members of a non-immigrant alien's household who might not otherwise be eligible for a visa.
For example, same-sex cohabiting partners of students, exchange visitors, government officials and temporary workers in the US may be eligible for a tourist visa based in part on their partner's visa status. This type of visa may also be appropriate for parents who usually live with a non-immigrant visa holder, such as the parents of a minor student or elderly parents. In addition, even family members who are eligible for derivative status may find it more convenient to apply for a tourist visa depending on their particular situation.
The amended instruction manual also specifies that a B2 tourist is appropriate for household members of US citizens who normally live abroad but are going to the US for a temporary visit. For example, unmarried cohabiting partners of US citizens who live and work in Thailand may be eligible for a tourist visa based in part on their partner's plans.
If you intend to take advantage of this policy you should have documentation indicating that you have a long term relationship and have lived with the principal non-immigrant or US citizen for a long period of time. This could include a marriage certificate or domestic partnership agreement, and a statement from the principle non-immigrant or US citizen. If you are a household member of another non-immigrant, you should bring his or her immigration documents with you to the visa interview also.
However, to be eligible for the B2 tourist visa, you will still need to prove you intend to return to your residence abroad. This may be easier to do, if you are part of a household with another non-immigrant who has already proved that he or she intends to leave the US. The length and strength of your relationship with the principal traveler, in addition to his or her ties abroad should be taken into account. In addition, Embassies and Consulates have been instructed that they "should not focus on the absolute length of the stay" instead of the fact that the stay has "some finite limit" such as the principal non-immigrants 2 year work assignment.
Like all tourist visas, you will not be permitted to work in the US and the initial visa will be valid for no more than 1 year. However, you may apply for additional 6 month extensions of your B2 tourist visa according to your household plans. You should make sure that the visa officer makes a note about your relationship in your case file.
If you are a cohabiting partner of someone going to visit the US, Siam Legal is available to discuss your specific situation and assist you in applying for the appropriate visa.
Category: US Fiancee Visa, US Immigration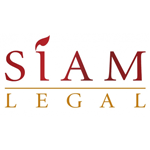 Siam Legal is a full service law firm but it has an extensive range of immigration, corporate, and real estate experience accessible to clients both domestically and internationally. It has offices strategically located throughout the major cities in Thailand including Chiang Mai, Pattaya, Hua Hin, Samui and Phuket along with international representative offices in Australia, London and Las Vegas.