US Visa Fees for 2012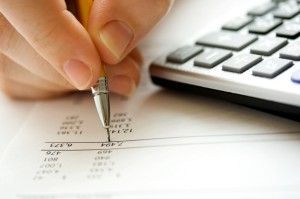 On February 2, 2012 the US State Department's Bureau of Consular Affairs announced new fees. The fee changes are effective immediately and will affect future visa applications.
The State Department regularly reviews and adjusts its fees to be sure that the fees cover the costs of providing consular services to US citizens and non-citizens. The good news is that in some cases the fees went down!
The fee for immigrant visa applications, like CR1 and IR1 visa applications, that require Form I-130, Petiton for Alien Relative, for immediate relatives of US citizens and for family preference applications for relatives of permanent residents was reduced from $355 to $330. But the immigrant visa security surcharge was increased from $45 to $74. So the State Department fees for an immigrant visa for a family member have risen over all by a total of $4.
The fee for employment-based immigrant visa applications was also raised from $355 to $720. So the State Department fees for an employment-based immigrant visa for a family member have risen over all by a total of $394.
Immigrant visa application fees for other immigrant visa classes were reduced from $355 to $305. While the diversity visa (lottery) program fee was raised from $375 to $440.
If you must file Form I-864, Affidavit of Support and have it reviewed domestically the fee is increased from $70 to $88. In addition, the updated the federal poverty guidelines for 2012 have been adjusted for inflation resulting in a higher income requirement for sponsors. These are usually relevant if you are applying for a family based visa, such as a spouse or fiance visa. The new poverty guidelines can be found at http://aspe.hhs.gov/poverty/12poverty.shtml If your US sponsor has to file Form I-864 Affidavit of Support he or she will need to show that your household has an annual income or a combination of income and assets of at least 125% of the poverty line. For example, if you are a family of 2 that will live in the continental US, the required income is at least $18,912.50. Larger households and households living in Alaska or Hawaii will have a higher income requirement.
Finally, if you are a permanent resident who was been outside of the country and must apply for an SB-1 returning resident visa, the fee for determining returning resident status was reduced from $400 to $380.
Current fees for all visa types are available at http://travel.state.gov/visa/temp/types/types_1263.html As you prepare for to apply for a visa you will need to make sure you have all of the funds required for the application process.
A number of other fee changes were also announced for consular services for US citizens, permanent residents and those doing business with them. If you need to use consular services at the US Embassy in Bangkok or the US Consulate in Chiang Mai you can always consult their websites to find the latest fees and other useful information.
Category: US Fiancee Visa, US Immigration, US Spouse Visa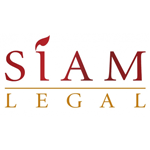 Siam Legal is a full service law firm but it has an extensive range of immigration, corporate, and real estate experience accessible to clients both domestically and internationally. It has offices strategically located throughout the major cities in Thailand including Chiang Mai, Pattaya, Hua Hin, Samui and Phuket along with international representative offices in Australia, London and Las Vegas.