US Visa Interview Appointments in Thailand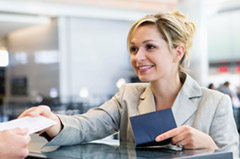 The final step of your US visa application process is the visa interview at the US Embassy in Bangkok or the US Consulate in Chiang Mai. The primary purpose of the interview is to make sure you are eligible for the visa you are applying for. You will be required to swear or certify that you have read and understood the visa application and that all the statements in the application and made during the interview are true.
The interviewer will decide whether you are eligible for the visa. If your visa application is approved, the visa will be available in a few business days.
Before you go to the interview, make sure you have all of the required documents, including your current passport, ready.  You cannot obtain a visa without a valid passport and your visa will not be granted unless the visa officer has all the required documents.  You should bring the original copies of documents already submitted and all receipts. If you have an interview invitation letter, bring it too. If you have an expired passport you should also bring that with you for inspection. If you are traveling with children, you should take their birth certificates with you as well.
If you think you may need to reschedule your interview make sure you do so at least 2 business days before hand. It is not a good idea to just fail to attend a scheduled interview.
When you arrive at the Consulate or Embassy you will pass through security. You will not be able to take anyone with you inside for the interview, so make sure any friends or family who come to support you are prepared to wait. The only exceptions are for children under 16 years old and persons with disabilities. Before your interview you will be fingerprinted.
There is no reason to be nervous about the visa interview.  Many questions have no right answers.  Questions are asked for many reasons.  Some are asked to verify that the application forms are correct.  Although you should be prepared, you do not need to know the answer to every question.
Most interview appointments take place in the morning, starting at 7 or 8 AM.  Be sure to arrive on time!  If you are late, your appointment might be cancelled or it could annoy the visa officer.  Eat a good breakfast because some interviews can last several hours.
Practice answering questions in English.  Most interviews are conducted in English, and if the visa officer cannot understand you, he or she may cancel the interview if you are applying for an immigrant or K visa.
The visa officer may ask about international travel.  If you have overstayed a previous U.S. visa, your visa may be denied.  Visa officers can check records to verify answers, so be truthful!
If you don't know an answer, forget a date or didn't understand the question, make sure to tell the visa officer. The visa officer may also be able to restate the question in a way you can understand. You can also ask the visa officer to speak slowly.
Category: US Immigration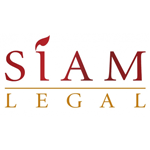 Siam Legal is a full service law firm but it has an extensive range of immigration, corporate, and real estate experience accessible to clients both domestically and internationally. It has offices strategically located throughout the major cities in Thailand including Chiang Mai, Pattaya, Hua Hin, Samui and Phuket along with international representative offices in Australia, London and Las Vegas.