How Many K1 Visas Can I Apply For?
In general, it is best to only apply for one K1 visa. Not only will you have found last love and a lasting relationship, U.S. immigration officials can be suspicious of people who apply for more than one K1 visa. However, it is possible to apply for multiple K1 visas.
If you are the U.S. citizen petitioner for a K1 visa you can apply for a second K1 visa petition over 2 years after approval of your first K1 visa petition. If you want to file a K1 petition in less than two years, you will have to apply for a waiver of this rule. Also, if you have filed two or more K1 visa petitions at any time in the past, you will need to apply for a waiver. So, although you can technically apply for unlimited K1 visas, it is complicated to apply for more than 2.
Waiver for U.S. Citizen to Apply for Multiple K1 Visas
To request a waiver you must submit a signed and dated written request with your K1 visa petition accompanied by documentation of your claim to the waiver. The written request must explain why the waiver is appropriate in your situation. For example, if your prior fiance died, you would need to explain the circumstances and provide a death certificate. Other supporting documents could include police reports, news articles, or medical reports from a licensed medical professional.
If you have committed a violent offense against anyone, U.S. Citizenship and Immigration Services (USCIS) may not grant you a waiver unless you can demonstrate that extraordinary circumstances exist. For example, if you were being subject to extreme cruelty or battered by a spouse, parent or adult child and you were not the primary perpetrator of violence in the relationship, you could prove you were acting in self-defense, you violated a protective order intended for your own protection, or the crime did not cause serious bodily injury and was related to the battery or extreme cruelty. Evidence for these extraordinary circumstances could include police reports, court records, news articles, or trial transcripts. You must submit any credible evidence that is relevant to your waiver request. These waivers are discretionary in cases other than those of petitioners who were battered or subject to extreme cruelty as described above.
If you are a foreign fiance of a U.S. citizen, you cannot apply for multiple K1 visas at the same time. If you have two different U.S. citizens petition for a K1 visa for you at the same time, even if both petitions are approved, the petitions will be returned to USCIS and you will not be given a visa interview. There are no other official limits on the number of K1 visa applications you can make, but the consular officer at the visa interview is likely to be suspicious if you make multiple applications. You should be prepared to answer questions about why you applied for multiple K1 visas.
Category: US Fiancee Visa, US Immigration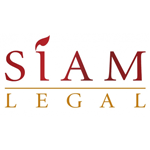 Siam Legal is a full service law firm but it has an extensive range of immigration, corporate, and real estate experience accessible to clients both domestically and internationally. It has offices strategically located throughout the major cities in Thailand including Chiang Mai, Pattaya, Hua Hin, Samui and Phuket along with international representative offices in Australia, London and Las Vegas.