How do I Get Advance Parole?
Some U.S. immigrants need to get advance parole to be able to re-enter the U.S. after traveling abroad. If you need advanced parole, it must be approved before leaving the U.S. If you do not obtain advance parole prior to leaving the U.S., you will not be allowed to re-enter the country until you get a new visa. Typically, you will need advance parole for certain types of non-immigrant visas or if your visa expires while your application for permanent residence is pending.
Eligibility
If you are in the U.S., you can file for advance parole, if necessary, at the same time or after you apply for permanent residence. You may also be eligible for advance parole if you are in a less common immigration status that lets you return to that status after a "brief, casual and innocent" absence from the U.S. If you are outside the U.S. and are not eligible for a visa and waiver of ineligibility, you may be eligible for advance parole if you need to travel to the U.S. temporarily for humanitarian reasons.
You are not eligible for advance parole if you are in the U.S. illegally, are subject to the 2 year foreign residency requirement after having a J1 exchange visitor visa, or are in deportation or removal proceedings. K3 visa holders do not need advance parole after applying for permanent residence if they maintain a valid, unexpired K3 visa. Asylum seekers and refugees who have not applied for permanent residence must apply for a different authorization to be able to travel outside the U.S.
File Form I-131
You must file Form I-131 Application for Travel Document along with supporting documents and the filing with the U.S. Citizenship and Immigration Service (USCIS). Supporting documents will include a copy of government issued photo ID showing your name, and date of birth. You will also need to file your USCIS receipt for your application for adjustment of status if it is pending. If you do not file all of the required documents your application may be denied. You can file Form 1-131 either online or by mail.
Go to your Application Support Center Appointment
After you file Form I-131, USCIS will send you a notice showing the time and location of your appointment with an application support center. You must appear at the application support center for biometrics collection, which usually involves having your picture and signature taken and being fingerprinted. If you do not appear your application may be denied.
In some cases, you may be required to go a USCIS office to answer additional questions about your application.
You will be notified of the USCIS decision in writing and may elect to receive the notice by email or text message by filing Form G-1145 E-Notification of Application/Petition Acceptance. If your advance parole document expires before you are granted permanent residence, you may apply for renewal using the same procedure.
Category: US Fiancee Visa, US Immigration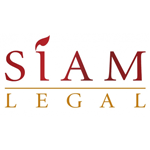 Siam Legal is a full service law firm but it has an extensive range of immigration, corporate, and real estate experience accessible to clients both domestically and internationally. It has offices strategically located throughout the major cities in Thailand including Chiang Mai, Pattaya, Hua Hin, Samui and Phuket along with international representative offices in Australia, London and Las Vegas.