Criminal background, or have had prior issues with U.S. immigration
I have a criminal background, or have had prior issues with U.S. immigration, can I still visit the U.S.?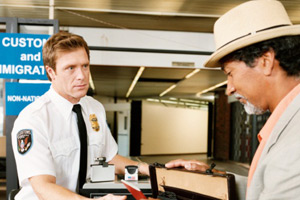 If you think you might have a hard time getting a non-immigrant visa to visit the U.S. because of some issue in your background, such as a criminal conviction or having lied to U.S. immigration authorities, do not give up! While some mistakes will cause you to be classified as inadmissible to the U.S., always answer questions completely and honestly. U.S. immigration policy is designed to support the freedom of travel and allows for waivers of inadmissibility if you are otherwise eligible for the visa you are requesting and your presence in the U.S. would not be harmful.
If your application is denied, the consular officer should tell you if you are eligible for a waiver. If you are eligible, the consular officer should consider 3 factors when determining whether to recommend that you be granted a waiver. Consular officers at the Embassy are not able to grant the waivers themselves, instead they must make a recommendation to the Department of Homeland Security Admissibility Review Office, where the final decision will be made.
First, they will consider how recent and how serious the actions that caused your inadmissibility were. Then, they will consider why you want to travel to the U.S. Finally, they will evaluate the effect of your proposed travel on the U.S. If you think you might not be eligible for entry into the U.S., make sure to bring all documents that support your claim for a waiver with you to the embassy interview. It is a good idea to consult with an attorney to prepare your case in advance of the interview.
After considering all of these factors, a waiver may be recommended for any legitimate travel that does not and is not likely to be harmful to the U.S. Even if the consular officer at the Embassy does not recommend the waiver, you may still request a waiver and ask for an advisory opinion. The consular officer is not allowed to refuse to submit your request for a waiver to the Department for further review.
Permanent waivers of inadmissibility are available for immigrant visa applications also, but they require a special form and additional fees.
Category: US Immigration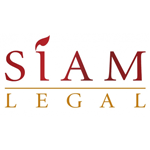 Siam Legal is a full service law firm but it has an extensive range of immigration, corporate, and real estate experience accessible to clients both domestically and internationally. It has offices strategically located throughout the major cities in Thailand including Chiang Mai, Pattaya, Hua Hin, Samui and Phuket along with international representative offices in Australia, London and Las Vegas.