Important Reminders for CR-1 Visa Applications
If you are a foreign immigrant in the US whose marriage with your US citizen spouse was less than two years when you were given your permanent residence, then you have a resident status on a conditional basis. This type of visa is popular to many US citizens who wish to take their foreign spouses to the US to live together permanently.
The right for conditional permanent residence status is granted once you enter the country. As a holder of a CR-1 visa, you will be issued with a green card which proves that you have the right to live and work in the US during the period for which the visa is still valid.
Additional points to consider when applying for CR-1 visa
Compared to the K3 visa which is another option under the spouse visa category, the application process from the initial part to the issuance of visa takes longer for CR-1. The length of time to complete the whole application is not always the same for every applicant as it varies from case to case.
There are also many instances that cause delay and in many occasions, they are due to untimely responses to instructions. You need to consider making advance preparations, especially to some requirements that involve more complex process to take – like the Affidavit of Support. If in any case your application will require further administrative processing, you should pay attention to other requirements that might be requested by the consular officer as supporting documents. As a precautionary measure to avoid any problem or slow down to the application, make sure that all instructions are followed carefully.
The importance of paying careful attention to CR-1 visa adjustment process
During the 90 days period before your CR-1 visa expires, you and your US citizen spouse must apply together for an adjustment of status to remove the condition to your residence. As a rule of thumb, you must painstakingly follow and adhere to every instruction given by the consular officer. Otherwise, the conditional residence status would be terminated and consequently, removal proceedings will begin for failure to submit the application for adjustment of status on time.
The same process takes place in the event that your application to remove the conditions on your permanent residence is denied due to disqualifications or for whatever reasons. You will receive a notification that explains why your application is unsuccessful.
During the removal proceedings, however, you can request to have an immigration judge review the denial of your application. If you are adjudged to be removed from the US, you will be given 30 days to file an appeal which will be referred to the Board of Immigration Appeals in Washington, D.C.
See how to apply for a CR-1 Visa in Thailand.
Category: US Spouse Visa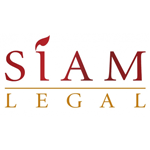 Siam Legal is a full service law firm but it has an extensive range of immigration, corporate, and real estate experience accessible to clients both domestically and internationally. It has offices strategically located throughout the major cities in Thailand including Chiang Mai, Pattaya, Hua Hin, Samui and Phuket along with international representative offices in Australia, London and Las Vegas.