Passport Changes: Elimination of Additional Page Inserts
In October 2014, the Department of State announced that they would no longer issue additional page inserts for U.S. passports starting in January 1, 2016. From now until that date, it is still possible to contact the local U.S. Consulate or Embassy to obtain an additional 24 blank visa pages attached to the existing passport. The fee for inserting additional passport pages is $82. The form to request additional pages is the DS-4085.
In the meantime, the Department of State will transition to the new rule by issuing passports with 52 pages instead of the default 28 pages. An alternative to requesting additional passport pages is to request a new passport. The fee for a new adult passport with 52 pages is $110. It is not required for a passport to be close to expiration to renew a passport. If all of the pages of a passport are nearly used, the citizen can apply for new passport even if it is not close to expiring.
Most countries do not allow foreign national to enter their country without a minimum of a 6-month validity on their passport. Airlines have the same policy even when the foreign national is returning to their home country. Travelers should review their passport a few months prior to traveling to ensure that their passports are valid for travel.
Category: US Embassy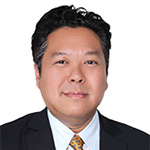 Mr. Robert R. Virasin is a graduate of the University of California, Los Angeles with a Bachelor Degree in Political Science, Mr. Virasin completed his Juris Doctorate at the University of Houston and a Masters of Laws (Business) from Chulalongkorn University, Bangkok. Mr. Virasin is a member of the State Bar of Texas and is a licensed U.S. attorney with over 15 years of legal experience. Robert is a regular contributor and author of a number of immigration related articles.