How do I get a US visa?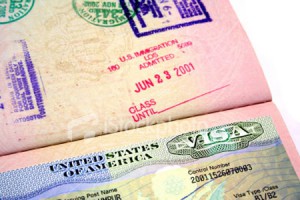 If you are the Thai fiance of a US citizen, you and your fiance may wonder how best to get a US visa for you to travel to the US. Although the K1 visa is designed especially for foreign born fiances of US citizens, you may have a number of additional options, depending on your situation, how quickly you want to get married, and whether you have any other reason to visit the US.
If you want to move to the US and live there permanently a K1 visa or a spouse visa is probably your best option. Tourist visas are not available for people who intend to move to the US permanently.
If you want to get married as soon as possible, you should consider marrying in Thailand and apply for a spouse visa. These include non-immigrant K3 visas, and CR1 visas granting conditional residence and IR1 visas granting permanent residence in the US. This is also a great option if your American fiance wants to live in Thailand for a while before returning to the US. If you don't want to become a US permanent resident, you should get a K3 visa.
But if you want to get married in the US, your best option is the K1 fiance visa. While the application process takes several months and requires that your American fiance sponsor you, if your relationship is genuine and sincere, you have no criminal background, and you prepare the application carefully the application should be relatively straightforward. However, once you use the K1 visa to enter the US you will only have 90 days to get married. Otherwise, you will have to leave the country.
So if you are not sure when you want to get married, a K1 visa might not work for you. In this case, you will need to think about why you want to go to the US. If you just want to meet your fiance's family and friends but intend to return to Thailand you may be able to get a tourist visa. You must be able to prove that you will return to Thailand to be eligible for a tourist visa. And US immigration authorities may be suspicious of your intentions since you have a US fiance. You will be more likely to be found eligible for a tourist visa if you have a job in Thailand or you and your fiance normally live in Thailand.
You may also want to consider applying for jobs or to study in the US. An exchange program is probably not a good idea, since most programs come with the requirement that you return to Thailand for 1 or 2 years and you will not be eligible for a US visa during that time.
If know that you want to move to the US permanently and become a legal permanent resident or US citizen, you should look for a US employer who can sponsor you for an immigrant visa and permanent residence.
Category: US Immigration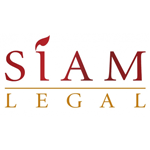 Siam Legal is a full service law firm but it has an extensive range of immigration, corporate, and real estate experience accessible to clients both domestically and internationally. It has offices strategically located throughout the major cities in Thailand including Chiang Mai, Pattaya, Hua Hin, Samui and Phuket along with international representative offices in Australia, London and Las Vegas.