Thai Elite Family Premium Visa
Privilege Entry Visa to Thailand
UPDATE: August 30, 2023
New Thailand Elite Membership Packages was revealed last August 30, 2023 by Thailand Privilege Co., Ltd. Check this page for details: New Thailand Elite Membership Packages Revealed!
Due to the discontinuation of the current Thailand Elite Visa programs, new applications must be submitted before September 15, 2023.
Thailand Elite Visa applications with pending background check approval or pending payment, may still change their program before September 15, 2023.
The Thailand Elite Member Services and Relations Department (CRM Team) has recently affirmed that there are no changes to the upgrade conditions for Elite Easy Access members.
Members of Elite Easy Access can choose to upgrade their membership status to either Elite Superiority Extension (ESE) or Elite Ultimate Privilege (EUP) anytime within the validity of their current Elite Easy Access membership, but the application for upgrade should be submitted at least 3 months before the its expiration.
For members who had previously shown interest in the upgrade, a dedicated online form has been provided to confirm their decision.
For the latest updates and changes regarding the Thailand Elite Visa Program, check the links below:
For individuals and families planning to spend a long period in Thailand or travel to the country multiple times a year, the complexities of immigration laws and visa requirements can present cumbersome challenges. Traditional visa processes involve tedious paperwork, frequent reporting, and time-consuming renewals, placing a significant burden on applicants.
Thankfully, the Thailand Elite Visa program offers an ideal solution to these issues. With validity options ranging from 5 to 20 years, the program eliminates the need for stressful immigration procedures, granting individuals and families the freedom to fully enjoy their time in Thailand without constant visa-related concerns.
Furthermore, the program provides a number of exclusive benefits designed to enhance the experience for its members. Expedited arrival and departure at airports, access to VIP services, and assistance in settling down in Thailand are among the many privileges bestowed upon members.
For families who wish to explore and live together in this Land of Smiles, the Thailand Elite Visa presents a convenient option. With a focus on family values, the program introduces the Elite Family Premium package, catering to non-Thais who seek to reside in Thailand with their immediate family, ensuring that all family members enjoy the same exceptional benefits. In this article, we will delve into the enticing advantages provided by this membership package, highlighting why it serves as an appealing and worthwhile choice for families seeking a fulfilling experience in Thailand.
Introducing Elite Family Premium
The Elite Family Premium package is an exclusive membership that offers unmatched privileges and experiences in Thailand for loved ones. From the moment the family arrives in Thailand, they'll be treated like VIPs, enjoying a host of exceptional benefits that will elevate their vacation to new heights.
To qualify for Elite Family Premium, at least one main member must hold the esteemed Elite Ultimate Privilege membership, extending these coveted benefits to their immediate family. The membership comes with an impressive validity of 20 years, offering endless opportunities for the family to explore Thailand's wonders together and create cherished memories that will last a lifetime.
Key Features of Elite Family Premium
Elite Family Premium presents a set of core features and details as listed below.
Membership Validity: The Elite Family Premium membership's validity is tied to the core member's Elite Ultimate Privilege Membership, allowing family members to enjoy the same privileges for the duration of the core member's status.
Membership Fee: The membership fee for Elite Family Premium is THB 1 Million (VAT included) for each family member, providing access to exclusive benefits and services.
Annual Fee: There is an annual fee of THB 10,000 (VAT included) for maintaining the Elite Family Premium membership.
Membership Transfer: The membership is transferable one time, but only to immediate family members, such as biological parents, spouses, and those in a legally recognized civil union.
Membership Transfer Fee: In the event of a transfer, a fee of 20% of the prevailing rate is applicable.
Age of Applicant: Elite Family Premium is available for individuals of any age, making it accessible for all family members.
Benefits of Elite Family Premium
The Elite Family Premium package encompasses key benefits and other complementary benefits as follows.
Key Benefits
Privilege Entry Visa:
The membership includes a renewable five-year multiple-entry visa with the option to extend the length of stay for each entry, providing flexibility for family members' travel and stay in Thailand.
Airport Services:
VIP greeting and escort on arrival and departure by Elite Personal Liaisons
Expedited immigration and passport control processing
Exclusive arrival and departure VIP lounges
Government Facilitation:
Immigration assistance, such as the 90-day report, expedite and support in applying for a Driver's license, opening bank accounts, etc.
Discounts and Special Deals:
Discounts at Leading department stores, duty-free, golf courses, spas, hospitals, hotels, restaurants, and other recognized establishments
Dedicated Member Contact Center:
Service available in English (24 hours a day, every day)
Other languages including Korean, Mandarin, and Japanese available from 6.00 am-9.00 pm (Bangkok standard time)
Complementary Benefits
Limousine Transfer Service:
Unlimited Short Haul (50 – 80 km.) transfer from the airport to the member's residence or hotel (within Bangkok, Chiang Mai, Phuket, and Samui) on international flights
Relaxation and Activities:
Golf: 10 complimentary 18-hole rounds (green fee only) per calendar year
Spa: 10 complimentary spa treatments, such as Aroma Massage, Thai Massage, and Spa Package, per calendar year
Book a Strategy Session
Book a strategy session with our Thailand Elite Agent for your Elite Visa Thailand application.
Call us today at +66 80 005 9642
Thailand Elite Application Process
Applying for the Thailand Elite Visa, especially for families, is a streamlined process that becomes even more efficient and convenient with the assistance of an authorized agent. The journey begins by completing the application form, where the agent ensures all necessary details are accurately provided, and guiding applicants in making well-informed decisions about the best membership package for their needs.
Once the application is submitted, a thorough verification process begins, assessing the applicant's background and family members' eligibility. Typically completed within one to two weeks, this verification step is crucial to meet all requirements.
Upon receiving preliminary approval, the agent can facilitate the membership fee payment based on the chosen membership package. With the fee settled, the Elite Visa will be issued, granting access to its exclusive benefits.
To receive the physical visa and Thailand Elite card, applicants simply need to inform their trusted representative about their travel details to Thailand in order to make all necessary arrangements.
Siam Legal is an authorized and reliable GSSA agent for the Thailand Elite Visa, offering valuable assistance throughout the application process. The Elite Program provides significant benefits for the core members and their family members. It offers extended residency in Thailand and exclusive privileges that are not readily accessible to others.
For those seeking a long-term stay in the country, the Thailand Elite Program can be highly advantageous, simplifying immigration procedures and alleviating hassles.
Enjoy Direct Sign-up Exclusive Perks!
Terms and Conditions
The vouchers will be rewarded upon the payment completion and validity of Thei Elite Visa membership.
The vouchers will be issued to the successful sign-up of Thailand Elite Visa membership with Siam Legal.
The vouchers must be collected within 1 year after the membership status has been activated.
The voucher value varies from different membership types:

THB 600,000 membership type will be eligible for vouchers valued up to THB 6,000 per member.
THB 1,000,000 membership type (10 years or 20 years) will be eligible for vouchers valued up to THB 10,000 per member.
THB 2,000,000 membership type (20 years) will be eligible for vouchers valued up to THB 20,000 per member.

Each voucher is valued at THB 1,000 and can be used at Club Marriott, Central, Starbucks, The Mall Department Store, IKEA, Apple, Tesco, Villa Market, Siam Paragon, and/or SIAM Takashimaya depending on choice selection.
The vouchers are non-refundable and cannot be exchanged for cash in part of full.
If you want to explore the Thailand Elite Visa further or need more information, our specialized consultants at Siam Legal are here to help. We can guide you in selecting the most suitable visa option for you and your family's preferences and make the application process more efficient. With numerous details to consider, seeking professional help from an authorized agent like Siam Legal is highly advised to ensure accuracy and comprehension at every step of the application.
Should you be interested in applying for a Thailand Elite Family Premium Visa with the Direct Sign-up Perks, please do not hesitate to contact us. You may call us for a free consultation or contact us via LINE and WhatsApp. Just scan with your phone any of the QR codes below.
LINE QR code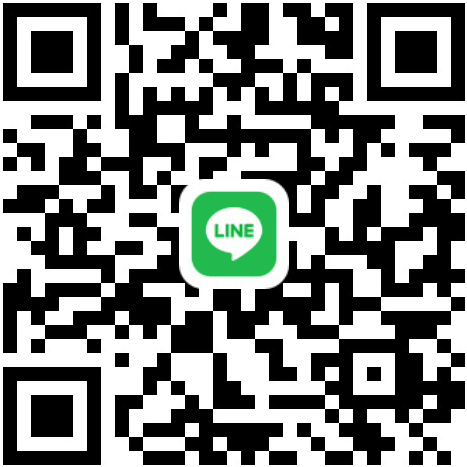 WhatsApp QR code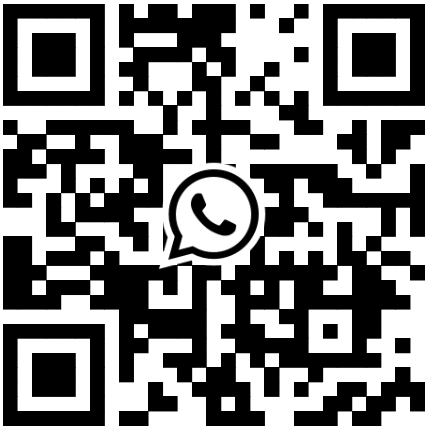 Rex Baay | Senior Immigration Consultant
Rex joined Siam Legal in 2009 and throughout his 13 years of experience at the firm, he handled more than 2,000 immigration cases for Thailand. He has great knowledge of Thai non-immigrant visas such as business visas, marriage visas, retirement visas, and Thai Elite visas. He is also handling more complicated cases such as changing visas within Thailand. With a fluent grasp of English, he can provide a simple and easy-to-understand explanation about what to expect at every stage of the Thai Visa application process. He works hand-in-hand with our Thai immigration lawyer in Bangkok to assist foreign clients at the immigration office. His expertise can be invaluable to those in search of immigration assistance to Thailand. Feel free to contact him at our firm.