Thailand Elite Ultimate Privilege Visa
Privilege Entry Visa to Thailand
UPDATE: August 30, 2023
New Thailand Elite Membership Packages was revealed last August 30, 2023 by Thailand Privilege Co., Ltd. Check this page for details: New Thailand Elite Membership Packages Revealed!
Due to the discontinuation of the current Thailand Elite Visa programs, new applications must be submitted before September 15, 2023.
Thailand Elite Visa applications with pending background check approval or pending payment, may still change their program before September 15, 2023.
The Thailand Elite Member Services and Relations Department (CRM Team) has recently affirmed that there are no changes to the upgrade conditions for Elite Easy Access members.
Members of Elite Easy Access can choose to upgrade their membership status to either Elite Superiority Extension (ESE) or Elite Ultimate Privilege (EUP) anytime within the validity of their current Elite Easy Access membership, but the application for upgrade should be submitted at least 3 months before the its expiration.
For members who had previously shown interest in the upgrade, a dedicated online form has been provided to confirm their decision.
For the latest updates and changes regarding the Thailand Elite Visa Program, check the links below:
Thailand Elite Visa: Elite Ultimate Privilege
Thailand, with its vibrant culture, pleasant climate, and affordable yet high standard of living, has become an enticing destination for individuals and families worldwide. However, for those seeking an extended stay in the country, going through the complications of paperwork and immigration procedures can be tricky. The Thailand Elite Visa program emerges as the ideal solution in such circumstances.
The program provides a range of long-term visas for 5, 10, or 20 years, along with a variety of privileges. By becoming a member, individuals gain access to perks such as expedited immigration processing, VIP lounges at airports, and exclusive discounts on various services. It's an attractive scheme, particularly for those who wish to establish a long-term presence in Thailand.
There are multiple Elite membership packages to select from depending on the individual's preference. For those desiring the utmost in convenience and luxury, the Elite Ultimate Privilege membership is the pinnacle of the program. With this membership, individuals are granted a 20-year visa, as well as a comprehensive selection of exclusive benefits. These range from annual health checkups at top-notch hospitals to personalized assistance for both business and leisure needs. The Elite Ultimate Privilege membership truly embodies the epitome of comfort and luxury.
Introducing Elite Ultimate Privilege
The Elite Ultimate Privilege Membership is specifically designed for individuals who seek to frequent Thailand and immerse themselves in the country's local experiences and hidden gems. With a validity period of 20 years, this membership option is certainly suited for retirees and business professionals who aim to maximize the benefits and privileges offered by the Thailand Elite Visa program.
For businesspersons operating in Thailand, the Elite Ultimate Privilege membership ensures a hassle-free travel experience and stay while in the country. By bypassing immigration procedures upon arrival, members can swiftly proceed to their accommodations and business meetings, optimizing their productivity and saving time.
The Elite Ultimate Privilege membership presents an array of selected business activities, luxurious leisure options, and exceptional benefits which can be extended to their families through the Elite Family Premium program.
What are the Key Features?
For individuals pursuing an esteemed and long-lasting experience in Thailand, the Elite Ultimate Privilege Membership offers a prestigious and enduring choice. Here are the key features and associated fees.
Key Features:
Membership Validity: 20 years (renewable every 5 years)
Minimum Age Requirement: 20 years old
Ability to Purchase Elite Family Premium for the entire family
Upgrade is unavailable
Fees:
Membership Fee: THB 2 Million (VAT included)
Annual Fee: THB 20,000 (VAT included)
Membership Transfer: 1 Time
Membership Transfer Fee: 20% of Prevailing Rate
What are the Benefits?
The Elite Ultimate Privilege grants access to a range of exclusive benefits, presenting members with advantages and convenience.
Listed below are the key benefits:
Special Entry Visa: Members are granted a multi-entry visa that allows for extended stays in Thailand without interruptions.
Arrival and Departure Services: Upon arrival and departure at major international airports in Thailand, Elite Personal Liaisons provide VIP greeting and escort services. Members enjoy expedited immigration and passport control procedures, exclusive access to arrival and departure lounges, and assistance with duty-free shopping. Additionally, unlimited short-haul limousine transfers from the airport to the residence or hotel are available for international flights within Bangkok, Chiang Mai, Phuket, and Samui.
Selected Partner Privileges: Members are entitled to exclusive privileges with selected partners. This includes 24 complimentary 18-hole rounds of golf per calendar year (green fee only), 24 complimentary spa treatments or massages per calendar year, as well as discounts at renowned establishments including King Power Duty-Free branches, hotels, and department stores.
Health Check-up: Members are eligible to receive a complimentary annual health check-up once per calendar year. This benefit ensures that members have access to essential healthcare services, promoting their well-being and peace of mind.
Government Facilitation Assistance: The Elite Personal Liaison offers immigration services, assists with the 90-day report, aids in the processing of driver's licenses, and facilitates the opening of bank accounts. Members also benefit from business networking opportunities.
Member Contact Center: The Elite Program offers a dedicated Member Contact Center available 24 hours a day in English. Additionally, services in Korean, Mandarin, and Japanese are available from 6:00 am to 9:00 pm (Bangkok standard time) to cater to the needs of the diverse member base.
Book a Strategy Session
Book a strategy session with our Thailand Elite Agent for your Elite Visa Thailand application.
Call us today at +66 80 005 9642
What are the Membership Qualifications?
The Thailand Elite Program proposes an inclusive and accessible opportunity for foreign individuals and families. While the requirements are designed to ensure a high standard of eligibility, they remain attainable for qualified applicants.
To become a member of Thailand Elite, the applicants must:
Possess a valid foreign passport
Be at least 20 years old for the Elite Ultimate Privilege package. No age limit for other membership packages
Adhere to immigration laws, including no records of overstaying in Thailand
Have no criminal record or imprisonment sentences, except for offenses committed due to negligence
Have no history of bankruptcy
Not be declared as a person of unsound mind, incompetence, or quasi-incompetence
The application process for Thailand Elite Visa may take approximately 1 to 3 months for thorough evaluation and processing to maintain the integrity of the program.
When it comes to simplifying visa procedures and bypassing the complexities of Thailand's immigration system, joining the Thailand Elite Visa Program is a smart choice. This prestigious program has captured the attention of foreigners who seek to eliminate the hassle of annual business visa renewals and the burdensome administrative processes that accompany them. It's a particularly appealing option for digital nomads looking to bid farewell to visa runs, retirees who crave a stress-free experience amidst ever-changing regulations, and investors or businesspeople who frequently travel in and out of Thailand.
While the application process may seem straightforward, it's always beneficial to seek professional guidance from an authorized agent in Thailand who can offer invaluable advice on package selection and provide personalized assistance throughout the entire membership process. Siam Legal is an experienced authorized agent that takes pride in offering comprehensive support for your Elite Visa application. Our team possesses the expertise and an in-depth understanding of the Thailand Elite Visa system. By choosing to partner with Siam Legal, you gain access to our exceptional services, ensuring a stress-free and efficient visa application experience. Contact us today to learn more about how we can best cater to your visa needs.
Enjoy Direct Sign-up Exclusive Perks!
Terms and Conditions
The vouchers will be rewarded upon the payment completion and validity of Thei Elite Visa membership.
The vouchers will be issued to the successful sign-up of Thailand Elite Visa membership with Siam Legal.
The vouchers must be collected within 1 year after the membership status has been activated.
The voucher value varies from different membership types:

THB 600,000 membership type will be eligible for vouchers valued up to THB 6,000 per member.
THB 1,000,000 membership type (10 years or 20 years) will be eligible for vouchers valued up to THB 10,000 per member.
THB 2,000,000 membership type (20 years) will be eligible for vouchers valued up to THB 20,000 per member.

Each voucher is valued at THB 1,000 and can be used at Club Marriott, Central, Starbucks, The Mall Department Store, IKEA, Apple, Tesco, Villa Market, Siam Paragon, and/or SIAM Takashimaya depending on choice selection.
The vouchers are non-refundable and cannot be exchanged for cash in part of full.
Should you be interested in applying for a Thailand Elite Ultimate Privilege Visa with the Direct Sign-up Perks, please do not hesitate to contact us. You may call us for a free consultation or contact us via LINE and WhatsApp. Just scan with your phone any of the QR codes below.
LINE QR code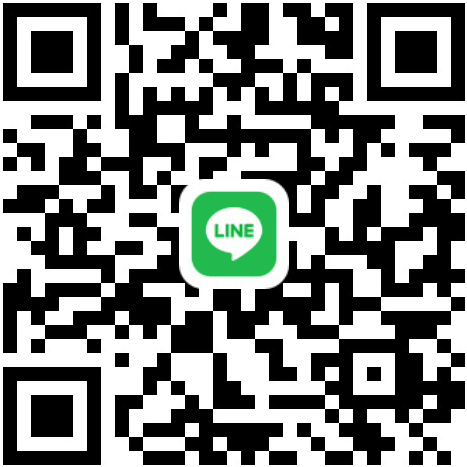 WhatsApp QR code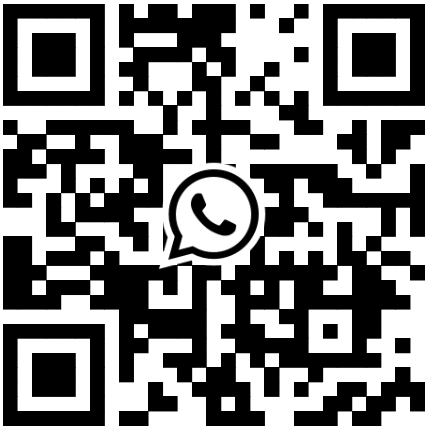 Rex Baay | Senior Immigration Consultant
Rex joined Siam Legal in 2009 and throughout his 13 years of experience at the firm, he handled more than 2,000 immigration cases for Thailand. He has great knowledge of Thai non-immigrant visas such as business visas, marriage visas, retirement visas, and Thai Elite visas. He is also handling more complicated cases such as changing visas within Thailand. With a fluent grasp of English, he can provide a simple and easy-to-understand explanation about what to expect at every stage of the Thai Visa application process. He works hand-in-hand with our Thai immigration lawyer in Bangkok to assist foreign clients at the immigration office. His expertise can be invaluable to those in search of immigration assistance to Thailand. Feel free to contact him at our firm.