Elite Superiority Extension
Thailand Elite Visa
UPDATE: August 30, 2023
New Thailand Elite Membership Packages was revealed last August 30, 2023 by Thailand Privilege Co., Ltd. Check this page for details: New Thailand Elite Membership Packages Revealed!
Due to the discontinuation of the current Thailand Elite Visa programs, new applications must be submitted before September 15, 2023.
Thailand Elite Visa applications with pending background check approval or pending payment, may still change their program before September 15, 2023.
The Thailand Elite Member Services and Relations Department (CRM Team) has recently affirmed that there are no changes to the upgrade conditions for Elite Easy Access members.
Members of Elite Easy Access can choose to upgrade their membership status to either Elite Superiority Extension (ESE) or Elite Ultimate Privilege (EUP) anytime within the validity of their current Elite Easy Access membership, but the application for upgrade should be submitted at least 3 months before the its expiration.
For members who had previously shown interest in the upgrade, a dedicated online form has been provided to confirm their decision.
For the latest updates and changes regarding the Thailand Elite Visa Program, check the links below:
In the world of international travel, a smooth and effortless experience is highly sought after. For those who aspire to make Thailand their second home or frequently visit the country, the Thailand Elite Visa emerges as a valuable solution. Delivered through the Thailand Elite Visa Program, a government initiative, this program offers a remedy to the challenges posed by repetitive paperwork and limited stay durations often encountered by travelers.
The Thailand Elite Visa Program provides foreign nationals with a unique opportunity to secure a long-term multiple-entry visa, granting them the privilege to reside in Thailand for up to 20 years. This program not only simplifies the visa acquisition process but also offers a comprehensive range of exclusive privileges and complimentary services to enhance the overall experience.
To further heighten the benefits of the Thailand Elite Visa, the Elite Superiority Extension membership takes it a step further, transforming the experience into one of utmost luxury and comfort. In addition to bypassing paperwork and bureaucratic hurdles, this membership grants access to a selection of offers and exceptional services with 20 years of validity.
Whether you aim to make Thailand a holiday home, plan a blissful retirement in this beautiful country, or explore lucrative investment opportunities, the Elite Superiority Extension membership stands as one of the ideal solutions.
Elite Superiority Extension Membership
The Elite Superiority Extension membership presents an exclusive opportunity tailored for affluent individuals seeking to establish Thailand as their long-term residence. Designed to cater to the needs of those desiring stability, convenience, and a host of privileges, this membership offers remarkable features and advantages.
Key features comprise the followings:
20-year Validity: Enjoy an extended membership period of 20 years
Long Stay Visa: The visa is renewable every 5 years, allowing each member to stay up to 365 days per visit
One-time Fee: Pay a single payment of 1 million Thai baht, eliminating any recurring annual charges and providing a cost-effective option for prolonged residency.
Multiple-entry Visa: Obtain a comprehensive visa that allows multiple entries, facilitating seamless travel and flexibility.
Benefits of Elite Superiority Extension Membership
The membership offers a multitude of benefits intended to elevate the experience and simplify the lives of its valued members in Thailand.
Take advantage of the following key benefits:
VIP Arrival and Departure: Members of the Elite Superiority Extension Membership are treated to a VIP greeting and escort upon arrival and departure by Elite Personal Liaisons. This exclusive service ensures a smooth travel experience, with expedited immigration and passport control processing. Members also have access to exclusive arrival and departure lounges, providing a touch of luxury and comfort during their journeys.
Government Facilitation Service: This membership includes comprehensive assistance from dedicated government concierges. These knowledgeable professionals are available to help with various tasks, such as immigration services, 90-day reporting, opening bank accounts, processing driver's licenses, and even facilitating business networking opportunities. Their expertise and support make navigating bureaucratic procedures easier and more efficient for the members.
Special Discounts: Elite Superiority Extension members enjoy exclusive discounts at a range of establishments. Take advantage of significant savings at King Power Duty-Free branches, hotels, resorts, dining establishments, leading department stores, and shopping malls. This benefit allows members to maximize their time in Thailand, experiencing the country to the fullest while receiving excellent value for their spending.
Member Contact Center: Members have access to a dedicated contact center, offering round-the-clock service in English, as well as time-specific service in Korean, Mandarin, and Japanese. The multilingual team is available to assist members with any inquiries or concerns they may have, ensuring prompt and reliable support whenever needed.
Book a Strategy Session
Book a strategy session with our Thailand Elite Agent for your Elite Visa Thailand application.
Call us today at +66 80 005 9642
Eligibility Criteria
Although primarily designed to cater to high-net-worth individuals, the Thailand Elite Visa program extends its reach to foreigners of various nationalities worldwide. The eligibility requirements are more relaxed compared to other types of long-stay visas.
To apply for the Thailand Elite Visa, applicants must meet certain criteria, which include:
Foreign passport: It is a prerequisite for applicants to possess a valid foreign passport that adheres to the necessary validity requirements. No outstanding overstay records: Compliance with immigration regulations is of utmost importance. Thus, applicants must demonstrate a clean record without any outstanding overstay in Thailand.
Clean criminal record: Applicants should not have received a sentence of imprisonment in any country, excluding offenses committed due to negligence.
Mental capacity: Applicants must not be classified as individuals with unsound minds, incompetence, or quasi-incompetence, ensuring their ability to fulfill their obligations under the Thailand Elite Visa program.
No age limit: There are no age restrictions for this Thailand Elite Visa category, highlighting the program's inclusiveness.
Please note that eligibility criteria and requirements are subject to updates and revisions. It is advisable to consult with a trusted authorized agent for the most accurate and up-to-date information.
Simplified Application Process
Applying for a Thailand Elite Visa is a straightforward process, allowing individuals to easily begin their journey towards experiencing the numerous advantages of living in Thailand.
Here are the simple steps to apply for a Thailand Elite Visa:
Book strategy session with an authorized representative: It is recommended to consult with an authorized representative to gain comprehensive information and understand the specific requirements associated with the different Thailand Elite Visa membership packages.
Gather necessary documentation: Collect all the required documents and information for the application process, ensuring that they are complete and meet the visa requirements.
Submission and processing: Entrust the application and supporting documents to the authorized representative who will submit them to the Immigration authority for processing.
Await approval notification: Wait for the official approval notification from the Immigration department, which will provide confirmation of the application status and further instructions.
Settle the payment: Upon receiving the approval notification, follow the provided instructions to settle the required payment for the Thailand Elite Visa membership.
Visa collection: Once the payment has been made, the member can collect the approved visa either at international airports in Thailand or Immigration Office.
Option to Upgrade from Elite Easy Access
Members of Thailand Elite Visa: Easy Access have the opportunity to upgrade their membership to Elite Superiority Extension by making a payment of 400,000 Thai baht, granting them an additional 15 years of membership. It is important to consider that the upgrade is only available from the current Elite Easy Access package, and a minimum validity of 12 months for the current package is required.
The Thailand Elite Visa program offers appealing options designed to ease difficulties and enhance the experience of foreign individuals and families in Thailand. As an authorized agent, Siam Legal specializes in providing expert guidance to help you choose the perfect membership package that aligns with your goals and financial preferences. With our commitment to delivering exceptional service quality, we ensure a smooth and efficient process in obtaining your Thailand Elite Visa. To learn more or initiate your application, please do not hesitate to contact us for professional guidance.
Enjoy Direct Sign-up Exclusive Perks!
Terms and Conditions
The vouchers will be rewarded upon the payment completion and validity of Thei Elite Visa membership.
The vouchers will be issued to the successful sign-up of Thailand Elite Visa membership with Siam Legal.
The vouchers must be collected within 1 year after the membership status has been activated.
The voucher value varies from different membership types:

THB 600,000 membership type will be eligible for vouchers valued up to THB 6,000 per member.
THB 1,000,000 membership type (10 years or 20 years) will be eligible for vouchers valued up to THB 10,000 per member.
THB 2,000,000 membership type (20 years) will be eligible for vouchers valued up to THB 20,000 per member.

Each voucher is valued at THB 1,000 and can be used at Club Marriott, Central, Starbucks, The Mall Department Store, IKEA, Apple, Tesco, Villa Market, Siam Paragon, and/or SIAM Takashimaya depending on choice selection.
The vouchers are non-refundable and cannot be exchanged for cash in part of full.
Start Your Application Today!
You may download the Thailand Elite application form here:
Should you be interested in applying for a Thailand Elite Superiority Extension Visa, please do not hesitate to contact us. You may call us for a free consultation or contact us via LINE and WhatsApp. Just scan with your phone any of the QR codes below.
LINE QR code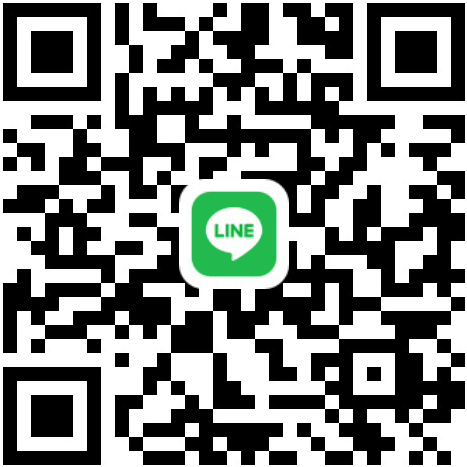 WhatsApp QR code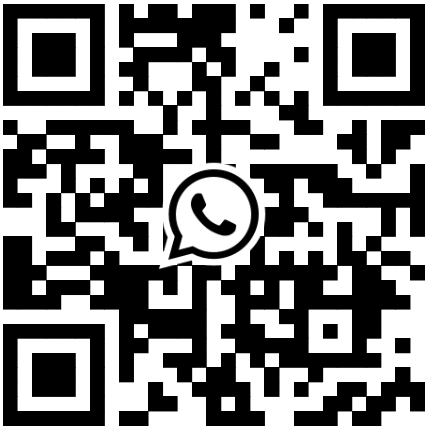 Rex Baay | Senior Immigration Consultant
Rex joined Siam Legal in 2009 and throughout his 13 years of experience at the firm, he handled more than 2,000 immigration cases for Thailand. He has great knowledge of Thai non-immigrant visas such as business visas, marriage visas, retirement visas, and Thai Elite visas. He is also handling more complicated cases such as changing visas within Thailand. With a fluent grasp of English, he can provide a simple and easy-to-understand explanation about what to expect at every stage of the Thai Visa application process. He works hand-in-hand with our Thai immigration lawyer in Bangkok to assist foreign clients at the immigration office. His expertise can be invaluable to those in search of immigration assistance to Thailand. Feel free to contact him at our firm.