Elite Family Alternative
Thailand Elite Visa
UPDATE: August 30, 2023
New Thailand Elite Membership Packages was revealed last August 30, 2023 by Thailand Privilege Co., Ltd. Check this page for details: New Thailand Elite Membership Packages Revealed!
Due to the discontinuation of the current Thailand Elite Visa programs, new applications must be submitted before September 15, 2023.
Thailand Elite Visa applications with pending background check approval or pending payment, may still change their program before September 15, 2023.
The Thailand Elite Member Services and Relations Department (CRM Team) has recently affirmed that there are no changes to the upgrade conditions for Elite Easy Access members.
Members of Elite Easy Access can choose to upgrade their membership status to either Elite Superiority Extension (ESE) or Elite Ultimate Privilege (EUP) anytime within the validity of their current Elite Easy Access membership, but the application for upgrade should be submitted at least 3 months before the its expiration.
For members who had previously shown interest in the upgrade, a dedicated online form has been provided to confirm their decision.
For the latest updates and changes regarding the Thailand Elite Visa Program, check the links below:
The Thailand Elite Visa has garnered significant interest as obtaining long-term visas in Thailand has become more challenging. Introduced in 2003, this visa is designed to attract affluent foreign visitors who wish to establish residency in the country. The Thailand Elite Visa offers a range of benefits and services tailored to the preferences and needs of its members, including extended membership validity periods ranging from 5 to 20 years.
With seven program choices, each with its own unique advantages and validity periods, individuals can select the package that best suits their requirements. In this article, we highlight the Elite Family Alternative, a membership package specifically designed to cater to families and provide them with exclusive benefits.
The Thailand Elite Visa, including the Elite Family Alternative, presents an enticing opportunity for individuals and families seeking long-term residency in Thailand. With its diverse benefits and streamlined application process, this visa provides a convenient pathway to enjoy the country's many attractions.
Elite Family Alternative Membership
The Elite Family Alternative membership is an excellent option for families seeking a seamless and enjoyable experience during their stay in Thailand. Whether they are planning extended vacations or frequent visits, this membership provides tailored privileges and services that cater to their specific needs.
With the Elite Family Alternative membership, families can expect an effortless journey, allowing them to maximize their time in Thailand. It offers valuable assistance in navigating government agencies, simplifying immigration processes, and meeting necessary requirements. This membership is open to families of all ages, with the main applicant being able to apply on behalf of their legitimate or legally related family members.
Traveling within Thailand becomes a truly delightful experience with the Elite Family Alternative membership. Families can enjoy a high level of comfort, convenient accessibility, and VIP services throughout their entire stay.
Key Features of Elite Family Alternative
With compelling features and benefits meant for families coupled with an extended membership period, the Elite Family Alternative membership is undoubtedly an option worth considering.
Key features include:
Membership validity: 10 years
Membership fee: THB 800,000 (VAT included)
Additional family member fee: THB 700,000 (VAT included) per additional member (valid for the remaining term of the core member)
No annual fees
No age restriction
Non-transferable and non-refundable conditions
In the context of the Elite Family Alternative membership, the core member is defined as the main applicant, whereas additional members refer to the legitimate and immediate family members of the main applicant. It is important to note that immediate family members encompass the biological parent, step-parent, married spouse, and children.
Benefits of Elite Family Alternative
The Elite Family Alternative membership package grants individuals and families exceptional advantages, enhancing their travel experience and ensuring convenience during their time in this Land of Smiles. With this membership, members can enjoy privileged entry into the country, personalized assistance from an Elite Personal Liaison, and various other exclusive benefits that go beyond what standard visas offer.
The key benefits consist of the following:
Extended Stay Visa Convenience: Experience the convenience of an extended stay visa, allowing for a one-year residency in Thailand without the need to exit the country. This visa is renewable for five years with multiple entries.
VIP Airport Assistance: Indulge in VIP treatment upon arrival and departure at major international airports in Thailand, including Suvarnabhumi Airport. A dedicated Elite Personal Liaison will be at the member's service, expediting the passport control and baggage claim processes for a stress-free experience. Access to exclusive lounges and assistance with duty-free shopping further enhances the convenience of this exceptional service.
24-Hour Multilingual Support: Stay connected with the round-the-clock member contact center offered by Thailand Elite. The contact center provides support in English, Korean, Mandarin, and Japanese, guaranteeing assistance in multiple languages to cater to the diverse needs of members.
Exclusive Savings at Premier Establishments: Take advantage of special discounts at King Power duty-free branches, hotels, dining establishments, leading department stores, and more. Enjoy a delightful shopping and dining experience in Thailand with these exclusive privileges.
Personalized Government Services: Benefit from personalized assistance provided by Elite Personal Liaisons. They can assist with various government services, including the 90-day report, driver's license processing, and opening bank accounts. Additionally, seize business networking opportunities.
For Elite Family Alternative members, all these benefits are extended for a duration of 10 years, promising a long-term and rewarding experience.
Book a Strategy Session
Book a strategy session with our Thailand Elite Agent for your Elite Visa Thailand application.
Call us today at +66 80 005 9642
How Siam Legal Can Help
The Thailand Elite Visa grants its members an elite status, providing them with exceptional experiences and a high level of comfort. However, despite the seemingly straightforward application process that can be completed remotely, the visa consists of various details and membership packages, each with its distinct benefits. This complexity can make it challenging for interested individuals to understand the requirements and select the most suitable option.
This is where seeking assistance from an authorized agent becomes crucial. Consulting with professionals who have in-depth knowledge of the Thailand Elite Visa application process can save interested individuals time, effort, and potential frustrations.
As a local authorized agent of the Thailand Elite program, Siam Legal has a wealth of experience and expertise in assisting individuals and families with their visa applications. Our team of specialists understands the intricacies of the visa process and can provide personalized assistance to ensure a smooth and successful application.
By working with Siam Legal, interested individuals can benefit from several advantages:
The membership inquiry process is simplified from the stage of document preparation to application submission, making it as easy and worry-free as possible.

With fast assistance and consultation, applicants will receive prompt and detailed guidance from the first step of the application procedures.

Our expertise allows applicants to make informed decisions and choose the most suitable package that aligns with their preferences and budget.

Our specialists work solely on the applicant's behalf, ensuring that the application receives the attention and care it deserves.
If you're interested in obtaining a Thailand Elite Visa, reach out to Siam Legal today. We can provide you with the necessary information, explore the available options, and offer clarification on any concerns you may have. Our team is dedicated to assisting you throughout the process for a successful acquisition of the Elite Visa.
Enjoy Direct Sign-up Exclusive Perks!
Terms and Conditions
The vouchers will be rewarded upon the payment completion and validity of Thei Elite Visa membership.
The vouchers will be issued to the successful sign-up of Thailand Elite Visa membership with Siam Legal.
The vouchers must be collected within 1 year after the membership status has been activated.
The voucher value varies from different membership types:

THB 600,000 membership type will be eligible for vouchers valued up to THB 6,000 per member.
THB 1,000,000 membership type (10 years or 20 years) will be eligible for vouchers valued up to THB 10,000 per member.
THB 2,000,000 membership type (20 years) will be eligible for vouchers valued up to THB 20,000 per member.

Each voucher is valued at THB 1,000 and can be used at Club Marriott, Central, Starbucks, The Mall Department Store, IKEA, Apple, Tesco, Villa Market, Siam Paragon, and/or SIAM Takashimaya depending on choice selection.
The vouchers are non-refundable and cannot be exchanged for cash in part of full.
Should you be interested in applying for a Thailand Elite Family Alternative Visa, please do not hesitate to contact us. You may call us for a free consultation or contact us via LINE and WhatsApp. Just scan with your phone any of the QR codes below.
LINE QR code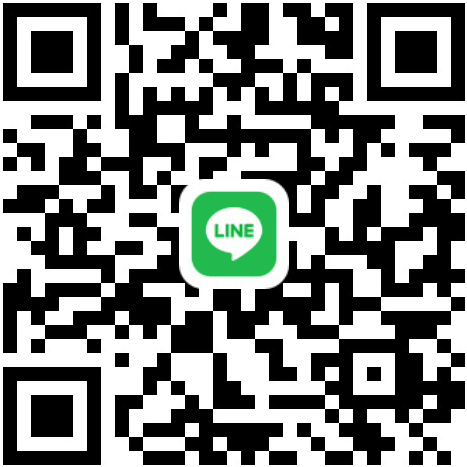 WhatsApp QR code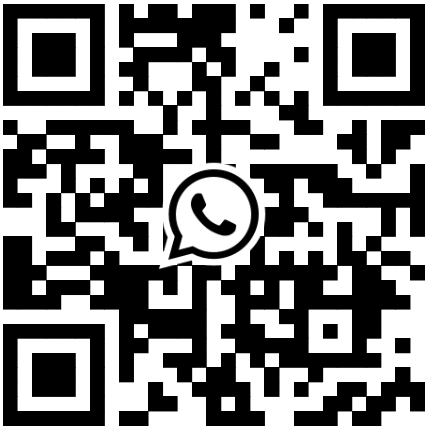 Rex Baay | Senior Immigration Consultant
Rex joined Siam Legal in 2009 and throughout his 13 years of experience at the firm, he handled more than 2,000 immigration cases for Thailand. He has great knowledge of Thai non-immigrant visas such as business visas, marriage visas, retirement visas, and Thai Elite visas. He is also handling more complicated cases such as changing visas within Thailand. With a fluent grasp of English, he can provide a simple and easy-to-understand explanation about what to expect at every stage of the Thai Visa application process. He works hand-in-hand with our Thai immigration lawyer in Bangkok to assist foreign clients at the immigration office. His expertise can be invaluable to those in search of immigration assistance to Thailand. Feel free to contact him at our firm.