Thailand Elite Privilege Access Visa
Privilege Entry Visa to Thailand
UPDATE: August 30, 2023
New Thailand Elite Membership Packages was revealed last August 30, 2023 by Thailand Privilege Co., Ltd. Check this page for details: New Thailand Elite Membership Packages Revealed!
Due to the discontinuation of the current Thailand Elite Visa programs, new applications must be submitted before September 15, 2023.
Thailand Elite Visa applications with pending background check approval or pending payment, may still change their program before September 15, 2023.
The Thailand Elite Member Services and Relations Department (CRM Team) has recently affirmed that there are no changes to the upgrade conditions for Elite Easy Access members.
Members of Elite Easy Access can choose to upgrade their membership status to either Elite Superiority Extension (ESE) or Elite Ultimate Privilege (EUP) anytime within the validity of their current Elite Easy Access membership, but the application for upgrade should be submitted at least 3 months before the its expiration.
For members who had previously shown interest in the upgrade, a dedicated online form has been provided to confirm their decision.
For the latest updates and changes regarding the Thailand Elite Visa Program, check the links below:
Are you intrigued by the attractions of Thailand and hoping to make it your long-term residence? Thailand Elite Visa presents an enticing solution for expats seeking to extend their stay in this captivating Land of Smiles, offering a hassle-free experience with minimal paperwork. As the sole membership initiative developed under the supervision of the Tourism Authority of Thailand (TAT), this visa program truly distinguishes itself. Whether individuals desire a short visit, a long-term stay, or even the prospect of living, or retiring in Thailand, the Thailand Elite Visa is a compelling option to consider.
Living abroad can often present challenges and uncertainties, particularly in times of global change. However, the Thailand Elite program aims to alleviate these concerns by simplifying the visa process and other complex procedures, enabling members to focus on embracing their ideal lifestyle. The program assures members that their privileges and statuses remain unaffected by changes in government or policies. By entrusting visa conditions, paperwork, and extensions to the program, members can enjoy their stay in Thailand which spans from 5 to 20 years, based on the chosen package.
The Elite Privilege Access package is particularly noteworthy among the various membership options available. With a wide range of benefits and services, this package promises an exceptional journey within the Thailand Elite Visa program. In the following sections, we will delve into the remarkable advantages and privileges that await those who become esteemed members of the Elite Privilege Access package.
Why Choose Thailand Elite Membership?
Before exploring Elite Privilege Access, let's examine why becoming a Thailand Elite Member is a decision worth considering. With a remarkable membership base from all over the world, Thailand Elite holds the prestigious title of being the world's leading long-stay visa program.
The key reasons that make Thailand Elite Membership an enticing choice are:
Concierge Service: Thailand Elite provides personalized support services to facilitate members' stay in Thailand. This includes assistance with visa extensions, 90-day reports, bank account openings, and driver's license procurement, among others.
Priority Assistance: Thailand Elite Members experience unparalleled support and service from the moment they arrive. A dedicated personal assistant warmly greets them, guiding them through passport control and ensuring a seamless transition to their destination.
Privileges: Members enjoy exclusive privileges and benefits throughout their stay. Partner establishments offer special discounts and promotions, allowing members to indulge in premium experiences and services across dining, shopping, accommodations, and more.
Long-Term Multiple-Entry Visa: Thailand Elite Membership grants members a renewable 5-year Privilege Entry Visa, eliminating the need for frequent visa renewals or border runs. This provides members with flexibility and convenience during their extended stay in Thailand.
Luxury Transportation: Members receive complimentary private transportation to and from the airport, ensuring a comfortable travel experience.
Retreat Paradise: The membership opens doors to Thailand's renowned golfing and spa facilities at a discounted rate. Members can fully indulge in these luxurious experiences, enjoying world-class golf courses and pampering spa treatments throughout their stay.
Introducing Elite Privilege Access
For those who genuinely appreciate Thailand and recognize its numerous qualities and benefits, such as breathtaking natural attractions, warm Thai hospitality, and delicious cuisine, the Elite Privilege Access membership offers an exceptional opportunity. This exclusive membership ensures a personalized experience in Thailand with outstanding hospitality benefits.
With a membership validity of 10 years, Elite Privilege Access provides additional privileges and the option to include immediate family members for a special fee. This comprehensive membership package caters to various needs and preferences.
Rest assured that the membership encompasses all the desired privileges. With a 10-year validity, Elite Privilege Access allows ample time to fully enjoy the advantages that come with being a member of the program.
Key Features
The Elite Privilege Access membership stands out with its extended membership duration and appealing features that cater to diverse individuals from around the world.
The main features include:
Membership Validity: Enjoy a 10-year membership duration to make the most of the exclusive privileges offered by the program.
Elite Visa Validity: Benefit from a -2 sets of five-year multiple entry visa, allowing for convenient travel to Thailand. Each entry can be extended for a one-year length of stay, providing flexibility and ease of access.
Membership Fee: The membership fee for the Elite Privilege Access program is THB 1,000,000 (VAT included), ensuring that members gain access to a wealth of benefits and experiences.
Additional Membership for Family: Extend the privileges of the Elite Privilege Access membership to immediate family members by adding them to the program for a fee of THB 800,000 (VAT included) per person. Create lasting memories together in Thailand.
Condition: The membership is non-transferable and non-refundable, ensuring that the privileges and benefits are exclusively enjoyed by the primary member and their immediate family members.
Benefits
The benefits of Elite Privilege Access are specifically tailored to individuals seeking a comfortable and unmatched experience from the moment they arrive in Thailand.
These benefits consist of:
Arrival and Departure Assistance:

VIP greetings and escort services by Elite Personal Liaisons
Expedited immigration and passport control processing
Exclusive access to arrival and departure lounges

Government Concierge Services:

Assistance with immigration processes, including 90-day reporting
Facilitation of driver's license processing
Support in opening bank accounts

Member Contact Center:

Dedicated member contact center with 24-hour English service
Limited support hours available in Korean, Mandarin, and Japanese

Transfer Service:

Complimentary short-haul limousine transfers from the airport to residences or hotels (within Bangkok, Chiang Mai, Phuket, and Samui) for international flights, with up to 18 transfers per calendar year

Healthcare Service:

Choice of annual health check-ups or dental check-ups for members' well-being

Other Benefits:

Special discounts at leading department stores, duty-free shops, hospitals, hotels, golf courses, spas, restaurants, etc.
Book a Strategy Session
Book a strategy session with our Thailand Elite Agent for your Elite Visa Thailand application.
Call us today at +66 80 005 9642
Becoming a Member
Obtaining an Elite Privilege Access visa for Thailand involves meeting eligibility criteria and following the government's application process, typically taking 6-9 weeks. Interested individuals can apply through an accredited agent by submitting the necessary documents and completing the application form.
After a thorough background check, applicants will receive a letter of approval and instructions for paying the membership fee. Once payment is made, they will receive a welcome letter, membership number, and guidance for visa issuance. The visa can be affixed at a Thai embassy/consulate or obtained upon arrival at designated airports. Alternatively, for those already in Thailand, the agent can facilitate issuance at the Immigration Bureau in Bangkok.
Considering processing times, payment options, and specific requirements for each membership package is crucial. To ensure a seamless and accurate application process, it is advisable to work closely with a reliable agent in Thailand.
The Thailand Elite Visa program offers a convenient pathway for longer stays in Thailand, without the usual limitations of standard visa policies. As an accredited agent, Siam Legal is well-equipped to assist individuals interested in becoming esteemed members of the Thailand Elite Visa, regardless of their location in Thailand or abroad. Our experienced team is committed to delivering high-quality service and guidance, ensuring a smooth and efficient application process. If you're interested in obtaining a Thailand Elite Visa, we encourage you to contact us today for a consultation to discuss your options and pave the way for a successful visa application.
Enjoy Direct Sign-up Exclusive Perks!
Terms and Conditions
The vouchers will be rewarded upon the payment completion and validity of Thei Elite Visa membership.
The vouchers will be issued to the successful sign-up of Thailand Elite Visa membership with Siam Legal.
The vouchers must be collected within 1 year after the membership status has been activated.
The voucher value varies from different membership types:

THB 600,000 membership type will be eligible for vouchers valued up to THB 6,000 per member.
THB 1,000,000 membership type (10 years or 20 years) will be eligible for vouchers valued up to THB 10,000 per member.
THB 2,000,000 membership type (20 years) will be eligible for vouchers valued up to THB 20,000 per member.

Each voucher is valued at THB 1,000 and can be used at Club Marriott, Central, Starbucks, The Mall Department Store, IKEA, Apple, Tesco, Villa Market, Siam Paragon, and/or SIAM Takashimaya depending on choice selection.
The vouchers are non-refundable and cannot be exchanged for cash in part of full.
Should you be interested in applying for a Thailand Elite Privilege Access Visa with the Direct Sign-up Perks, please do not hesitate to contact us. You may call us for a free consultation or contact us via LINE and WhatsApp. Just scan with your phone any of the QR codes below.
LINE QR code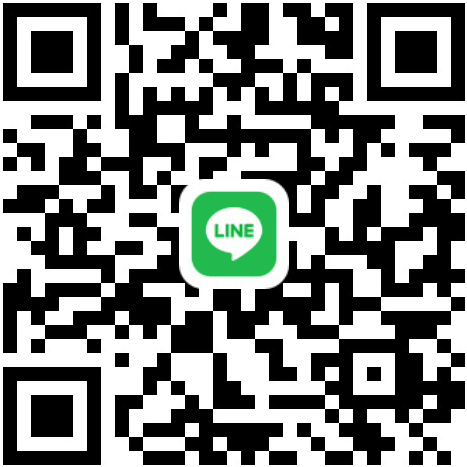 WhatsApp QR code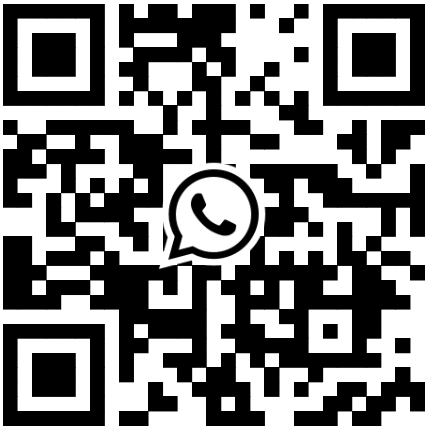 Rex Baay | Senior Immigration Consultant
Rex joined Siam Legal in 2009 and throughout his 13 years of experience at the firm, he handled more than 2,000 immigration cases for Thailand. He has great knowledge of Thai non-immigrant visas such as business visas, marriage visas, retirement visas, and Thai Elite visas. He is also handling more complicated cases such as changing visas within Thailand. With a fluent grasp of English, he can provide a simple and easy-to-understand explanation about what to expect at every stage of the Thai Visa application process. He works hand-in-hand with our Thai immigration lawyer in Bangkok to assist foreign clients at the immigration office. His expertise can be invaluable to those in search of immigration assistance to Thailand. Feel free to contact him at our firm.