DACA and a Path to Permanent Residency
In the United States, there are millions of children and young adults who were brought over to the United States illegally when they were young. Until recently, most of these young adults did not have a means of getting a driver's license, work permit, or government identification. They were essentially living ghosts in society. Young people whose future was in the grey markets where there is little hope. The small ray of light entered with the 2012 executive order called the Deferred Action for Childhood Arrivals (DACA).
If the immigrant met the requirements of DACA, the immigrant was given temporary authorized stay in the United States, an employment permit, and the possibility of advance parole. DACA does not have a provision that allows applicants to permanently legalize their status.
However a loophole in the adjustment of status provisions creates a road to allow some individuals with DACA approvals to become permanent residences. Under current adjustment of status rules, only those who legally entered the United States may adjust status to the U.S. Permanent Resident. For immediate relatives of U.S. Citizens (spouse, children under the age of 21, or parents), they do not have to be in legal status at the time of permanent residency petition. The problem for many including most DACA recipients is that they illegally cross over the border without inspection.
DACA's advance parole provision may remove this impediment to adjustment of status. Advance parole is permission from United States Citizenship and Immigration Services to be allowed to reenter the United States after a short trip abroad. Under DACA rules, advance parole may only be granted for humanitarian, employment, and educational purposes. They will only be granted for "emergent, compelling, or sympathetic" reasons. However if the DACA recipient were able to obtain advance parole, they would be able to leave and enter the United States legally.
With a legal entry, the DACA recipient will be able to adjust status through a petition by a U.S. citizen immediate relative. If the DACA recipient has U.S. citizen parent or spouse, they can file an immigration petition for them. There is no waiting period for petitions by U.S. citizens for immediate relatives. There will be a path toward permanent residency for some of the DACA recipients.
To start processing your adjustment of status, please visit this page.
Category: Adjustment of Status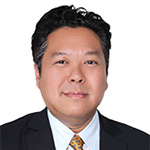 Mr. Robert R. Virasin is a graduate of the University of California, Los Angeles with a Bachelor Degree in Political Science, Mr. Virasin completed his Juris Doctorate at the University of Houston and a Masters of Laws (Business) from Chulalongkorn University, Bangkok. Mr. Virasin is a member of the State Bar of Texas and is a licensed U.S. attorney with over 15 years of legal experience. Robert is a regular contributor and author of a number of immigration related articles.