Practical Barriers to Escrow
In some countries, such as the US, the use of escrow services when executing a property purchase is widely accepted as a way to reduce the risk inherent in the transaction. However, any type of escrow arrangement in Thailand is very rare, for legal, cultural, and practical reasons.
Even for buyers who want to use bank escrow services for the deposit and installment payments there are a number of practical barriers to putting an escrow agreement in place and implementing with the purchase and sale agreement.
First, most developers and sellers are reluctant to use escrow services and many will refuse to add provisions to escrow services into the sale and purchase agreement or ignore those provisions. Part of this is because many small or underfunded developers rely heavily on sales deposits to finance construction. While this is extremely risky for the buyer, it is a very common practice in Thailand. Wise buyers will shy away from underfunded developers.
However, even if the developer you are working with is a large publicly traded corporation you may have difficulty getting agreement to use escrow services in Thailand. While we have heard reports that Golden Lang Properties, Sansiri, and Tararom have used escrow services in the past, they discontinued the programs because there was not enough demand to make it worthwhile to meet the additional reporting demands.
Finally, even if you can find a developer who is willing to use bank escrow services, you may not be able to find a bank officer who is able to understand and implement the system according to the Escrow Act.
We believe that there will be no significant change in this situation until changes in the law or regulations make the use of escrow widespread or compulsory through the use of standard agreements or regulation. While several schemes have been proposed, there have been no new laws implemented as of early 2012.
Category: Property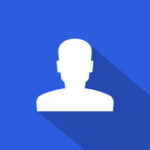 Siam Legal is an international law firm with experienced lawyers, attorneys, and solicitors both in Thailand law and international law. This Thailand law firm offers comprehensive legal services in Thailand to both local and foreign clients for Litigation such as civil & criminal cases, labor disputes, commercial cases, divorce, adoption, extradition, fraud, and drug cases. Other legal expertise of the law firm varied in cases involving corporate law such as company registration & Thailand BOI, family law, property law, and private investigation.